By Phillip H Chisi (CMA)
The Parish Priest of St Mary's Parish Father Joseph Sikwese has commended teacher members of the Association of Catholic Teachers (ACT) under the parish for their strong commitment to the Church and cause of promoting Catholic education.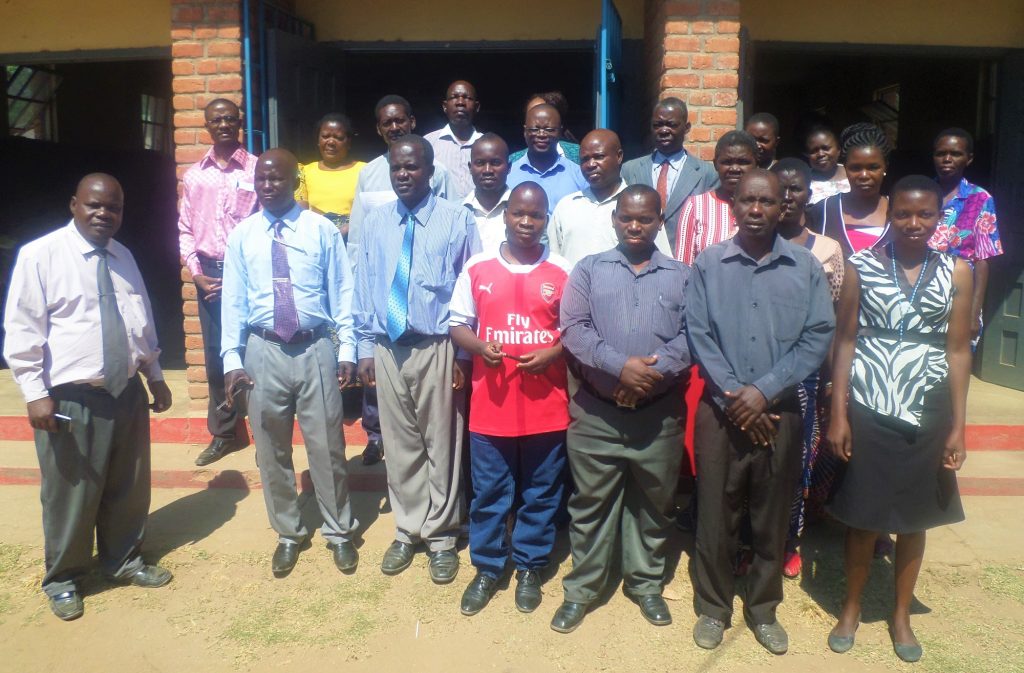 Father Joseph Sikwese, who is also the Pastoral Secretary for the Diocese of Karonga, said this at St Mary's Parish during the conference of Association of Catholic Teachers (ACT) which took place from 3rd to 5th August, 2018.
In his remarks, the Parish Priest Father Joseph Sikwese appreciated the turnout of teachers which implies that they are devout Catholics.
"You are strongly committed to the Church and its values and fully committed, to the cause of Catholic education. You are also committed to Catholic Social Teaching and are steadfast agents through whom the catholic values and faith can be implemented in the schools where you are serving," said Father Sikwese.
His remarks were in line with Bishop Martin Mtumbuka's statement during the 2017 Association of Catholic Teachers' conference. The statement stressed that teachers are role models and should use their positions to impart moral values and discipline.
St Mary's Parish ACT is a group of Catholic primary and secondary school teachers who wish to support their parish in the teaching of catholic faith by participating in Sunday school as instructors among other aims. As an Association, working together to promote their Catholic faith, lighting the way for the future of Catholic education becomes their core priority.
In his remarks, Chairperson for St Mary's Parish Association of Catholic Teachers Mr. Mwanguku thanked the pastoral team for making their convention possible. He promised that as teachers, they will continue carrying the flag of Catholic education and living the values it demands in their own life and profession.
The teachers shared on the successes and challenges they face in their work. They also interacted with resource persons on the following topics: Articles of Catholic faith by Fr. Joseph Sikwese; Catholic Education Policy by Mr. Remmie Kamanga, Leadership & Administration by Mr. Thomas Chauzuka Nyondo, and 2019 Malawi's Tripartite Elections by CCJP.