By Phillip Chisi (CMA St Mary's Parish)
Bishop Martin Mtumbuka of the Diocese of Karonga has appointed Elifa Chiona and Gabriel Ng'ambi of St Michael's and Ignatius parishes, respectively, as Catechists effective 28 December. 2018.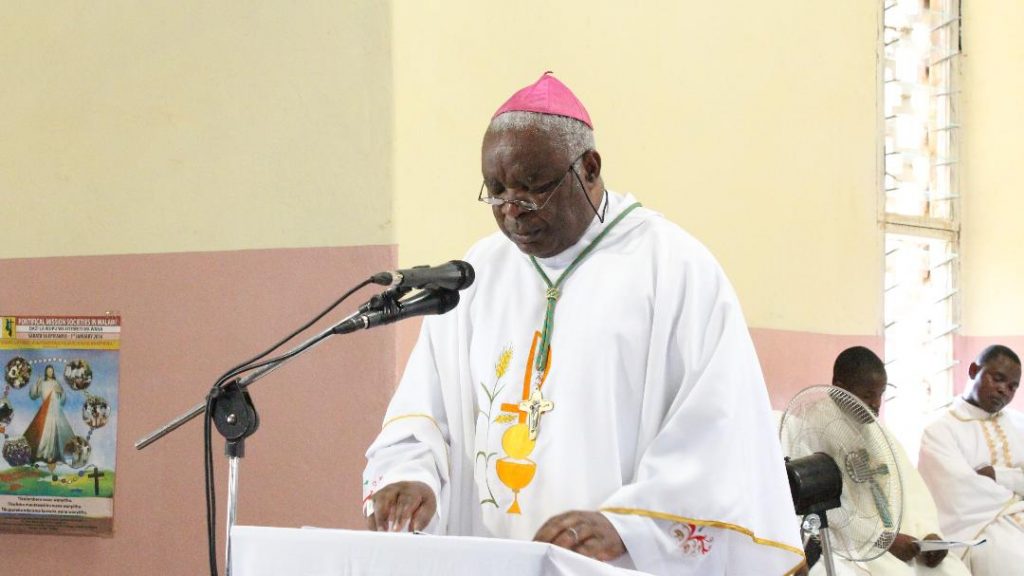 The appointment comes as a token of appreciation from the diocese for their dedication in discharging their duties as Sunday school instructors.
In his appraisal, the Bishop indicated that the two have been elevated to the level of Catechist because of their remarkable role and consistent dedication in giving catechetical instruction to the youth.
The Bishop further gave the two newly appointed catechists a bicycle each to ease their pastoral work. He also requests all other teachers in the diocese to play a role in evangelization by taking part in instructing catechumens and the youth.
Most youth in the diocese lack instructors who can understand them and professionally handle them. Many parents claim that the youth are hard to associate with hence no one shows up to assist them on matters of faith and help them answer many questions they get outside the church.
Mr Gabriel felt joy up on the appointment, while Mrs Elifa Chiona was reported to have travelled to Tanzania with Sunday school children of the Karonga Diocese on pastoral visit.
The Bishop made the announcement of the appointment of the two new catechists on Saturday 28th December during the Catholic Teachers Association Annual General Meeting where over 200 teachers from all parishes of the diocese have assembled.
The assembly gives the teachers the chance to discuss spiritual matters plus challenges and success they encounter as individuals and as Catholic schools.