By Moses Raymond Kamanga
Heavenly Choir became bigger and louder on Saturday, 6 October, 2018 as it was joined by the earthly choir of scores of Christians from near and far when they gathered to thank God for the gift of a magnificent church building at St Mary's Parish in Karonga.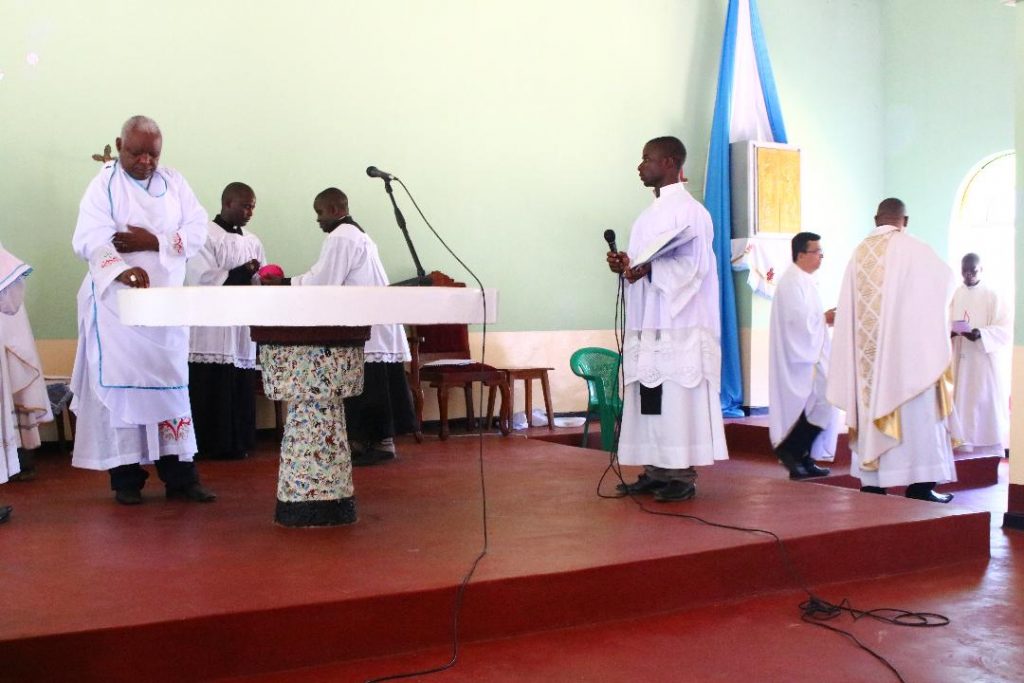 Chief Shepherd of the Diocese of Karonga, Rt. Rev. Martin Anwel Mtumbuka, led the multitude in the inaugural Mass where he exhorted the Christians, as he has always done, to take care of the church building and give it its most deserving respect as a House of God.
"This church building, like all others, should never be used for any other gathering apart from worship. Even the kind of liturgical dancing in here should reflect the fact that it is the House of God. If you have any zeal of dancing to attract attention towards yourself, find another venue, not here," said Bishop Mtumbuka.
Among other guests, who graced the occasion, were Fr. Adorable Castillo and Fr. Filincien Ntabue of the Congregation of the Immaculate Conception of Mary (CICM) from Italy, Christians from Njombe Diocese in Tanzania led by Fr. Haugastino Mbiche, Priests and Christians from Mzuzu Diocese, Marianist Brothers and Sister, Sisters of Anglican Church and representatives of Christians from all corners of Diocese of Karonga.
The Church building, which has taken over four years to be completed, has the capacity to take about 1200 people and over fifty million Kwacha has been spent on construction most of which came from Propanda Fide, Church in Need, Missio Aachen, Diocese of Des Moines in USA and Sisters of St. Peter Claver. The local Christians also contributed a lot to the project.
This new Church building replaces an old one, which was damaged by an earthquake in 2009. Since then, for 9 years, St. Mary Parish Centre Christians congregated in a structure that was initially a podium.