By Wezi Mwangonde
Bishop Martin Anwel Mtumbuka of the Catholic Diocese of Karonga has commended the work being carried out by Lusubilo Orphan Care Organisation in Karonga and Chitipa districts.
The Bishop said this during his visit to some of the sites where Lusubilo Orphan Care Organisation is implementing projects. Lusubilo is implementing Orphan and Vulnerable Children project where young people are equipped with vocational skills such as carpentry and joinery to lead independent lives.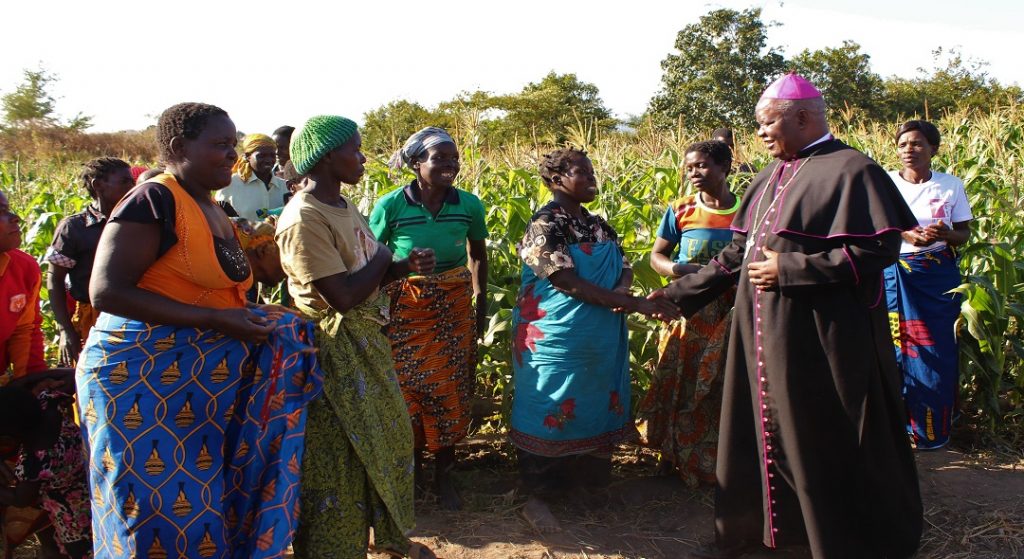 As one way of economically empowering communities Lusubilo is also implementing Sustainable Options Recommended for Testing (SORT), which gives farm inputs to farmers to engage in irrigation farming. Lusubilo also trains women in hand sewing (dress making) and bakery.
In his remarks, Right Reverend Martin Anwel Mtumbuka said he appreciates he appreciates the help being given to the needy and orphans by this organization. He further described Lusubilo as a relevant institution with the positive impact it has on the community it is serving because it responds to their problems.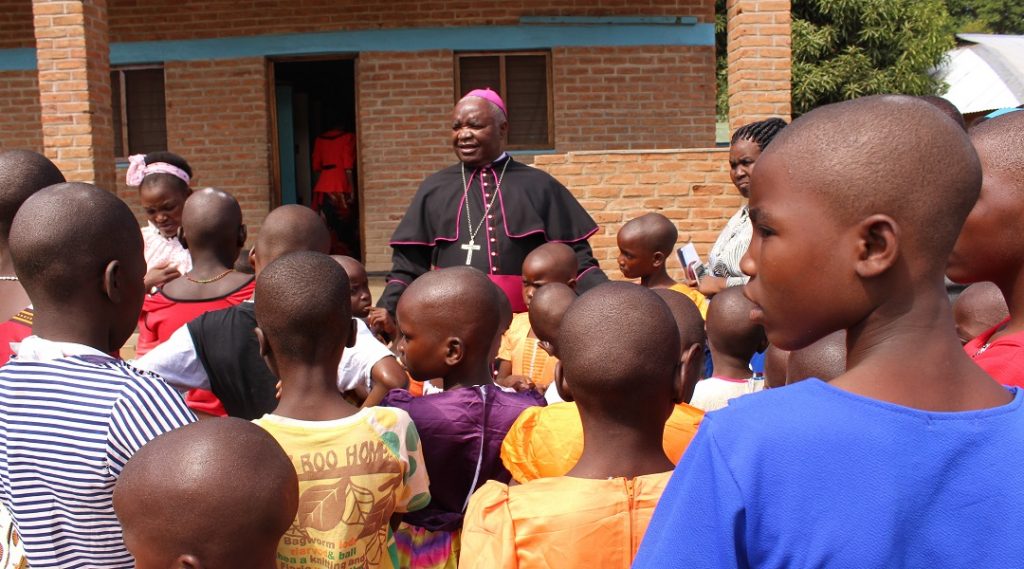 He further observed that through Lusubilo, the Diocese of Karonga lives Matthew 25: 35: "for I was hungry and you gave me food, I was thirsty and you gave drink, I was a stranger you welcomed me."
"Am very happy with the work being carried out by Lusubilo Orphan Care as well as the collaboration between the staff and community members including the traditional leaders," said Bishop Mtumbuka.
In an interview, the Director for Lusubilo Orphan Care Sister Beatrice Chipeta urged the beneficiaries of these projects to show ownership of the resources such as farm inputs which include maize seeds and fertilizer so as to sustain the objectives of the projects.
Sister Beatrice said despite the organization facing financial challenges, it is doing its best to meet people's needs.
"This visit will help the Bishop to witness what our organisation is implementing on the ground," explained Sister Beatrice.
Lusubilo Orphan Care Organisation is an institution under the Diocese of Karonga founded in 1997 by Sister Beatrice Chipeta. The organization is implementing these projects with the financial support from the Coppel Family in Mexico.