By Ephraim Nyirenda
Catholics and people of goodwill from all walks of life gathered at Likuni Parish on Tuesday to pray for the repose of the soul of Bishop Emmanuel Kanyama of Dedza Diocese who passed on Friday, 16 February at his home; Kapiri in Mchinji District.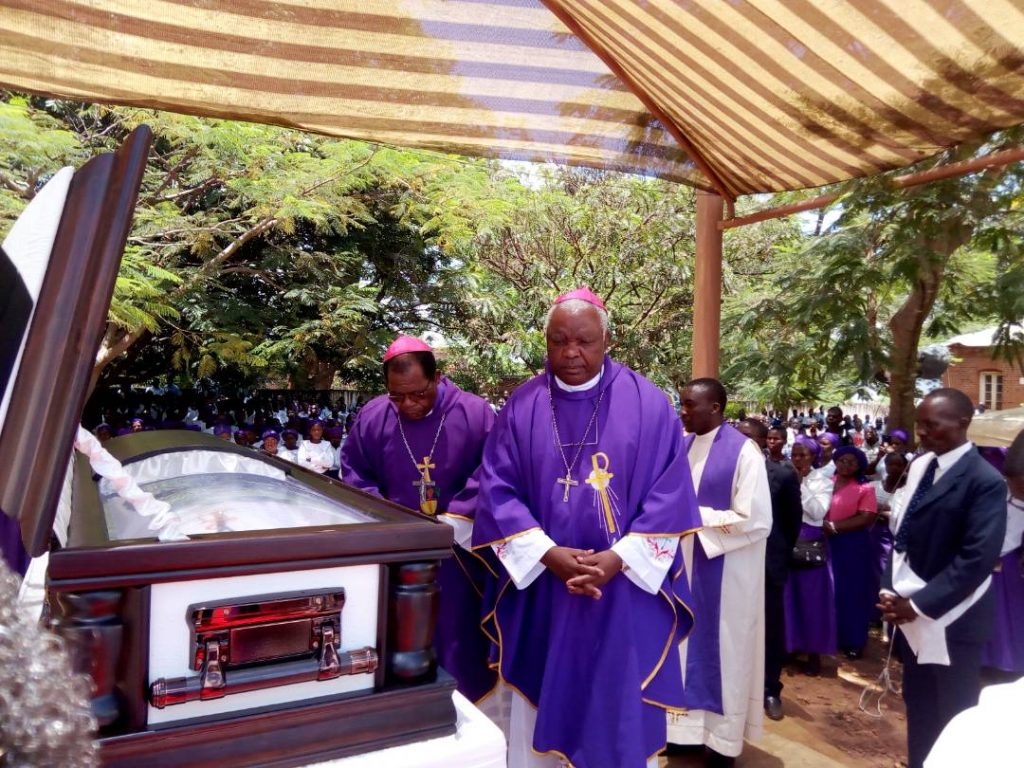 Speaking during the highly concelebrated requiem Mass, the main celebrant Right Reverent Martin Anwel Mtumbuka, Bishop of Karonga Diocese and Vice Chairperson of the Episcopal Conference of Malawi, described the death of Bishop Kanyama as a great loss to the conference of bishops and the entire Malawi nation.
In his homily, Bishop Mtumbuka said the Late Bishop Kanyama was a gifted man, whose numerous gifts were put at the service of the Church and the nation in various areas.
"I remember Bishop Kanyama as a quiet man, but when he wanted to contribute, he could not mince words. He was always straight to the point which some of us cannot do," said Bishop Mtumbuka.
He further urged the congregation to commend themselves into the hands of God during this Lenten season. He condemned the tendency of being preoccupied with daily cares and material things without sparing time to spend with God.
The Vice Chairperson of ECM emphasized the need for Christians to maintain a good relationship with Christ through the Sacrament of Penance and Eucharist during this time of Lent.
Notable figures at the Mass were Vice President of the Republic of Malawi Dr Saulos Claus Chilima, Minister of Information Nicholas Dausi, Leader of Opposition Dr Lazarus Chakwera and Former Vice President Khumbo Kachali among others.
Bishop Emmanuel Kanyama was born in 1962, ordained priest in 1990 and consecrated Bishop of Dedza on 6th October, 2007.
After the Mass, the body of the Late Bishop Kanyama was taken to Bembeke Cathedral in Dedza where it will be laid to rest on 21st February after requiem mass to be presided over by Archbishop Ziyaye of the Metropolitan See of Lilongwe to which Dedza is a suffragan diocese.
Pictures