By Philip Chisi
The Bishop of the Diocese of Karonga Right Reverend Martin Anwel Mtumbuka has donated assorted books to Ntchowo Primary School. He has also assured the Catholic faithful that the diocese will provide iron sheets to help in the construction of three teachers' houses.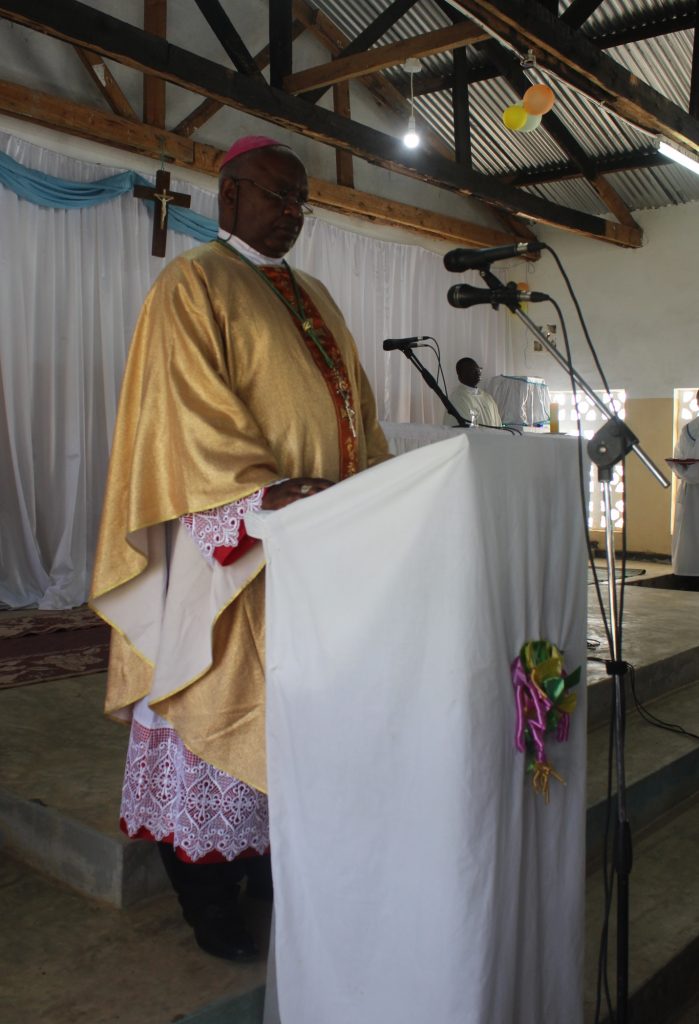 The Bishop congratulated the headmaster and the school itself for merging as one of the best schools during the 2017-2018 Primary School Leaving Certificate Examinations (PSLCE) in St Mary's Parish.
The Bishop further thanked the members of staff for their hardworking spirit and asked them to continue taking good care of all the learners.
The Bishop said this during the Christmas luncheon organized by Catholic faithful of Nthowo Prayer Center.
In appreciation the headmaster of Ntchowo Primary School thanked the Bishop for the donation and has assured the diocese that together with all other members of staff they will work extra hard so that many standard 8 students get to secondary school this year.
Ntchowo is one of the schools under the proprietorship of Karonga Diocese and has during the 2017-2018 sent over 25 students to secondary school under MANEB and 12 students to Catholic schools under the ECM Catholic schools entrance examinations.