By Maureen Soko (Tfm)
Bishop Martin Mtumbuka of Karonga Diocese has instituted 45 men and women, of St Mary's Parish in Karonga, into the ministry of lector with a call for them to live by example.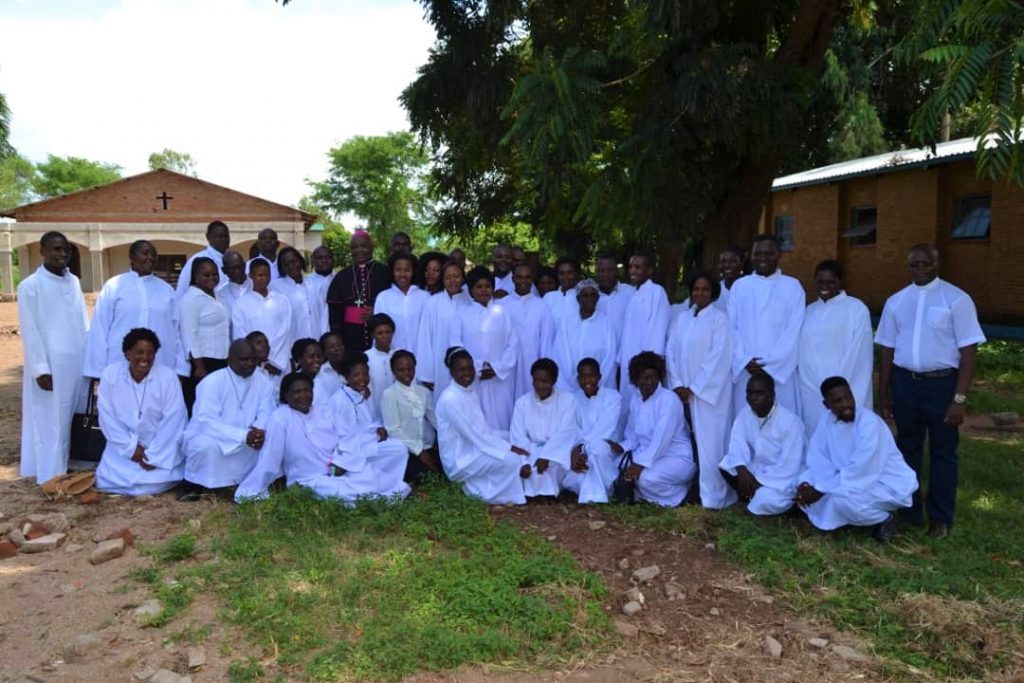 According to Ministeria Quaedam 5, the primary role of the lector (reader) is to proclaim the readings from the sacred scripture, except the gospel, in the Mass and other sacred celebrations. The lector also recites the psalm between the readings, presents intentions for intercessions, and directs the singing and participation of the faithful.
In his speech, Bishop Mtumbuka said although no one is righteous but they should always strive to do what is right. He urged them to ensure that their actions reflect the word of God they will be proclaiming to their fellow Christians.
"We know that you are not Angels but set a good example to your fellow Christians. Bear in your mind that you have been called to carry his mission in a special way," said the Bishop.
Furthermore, the Bishop said everyone has a role to play in the church, saying it is not good to hinder anyone willing to offer a dedicated service to God.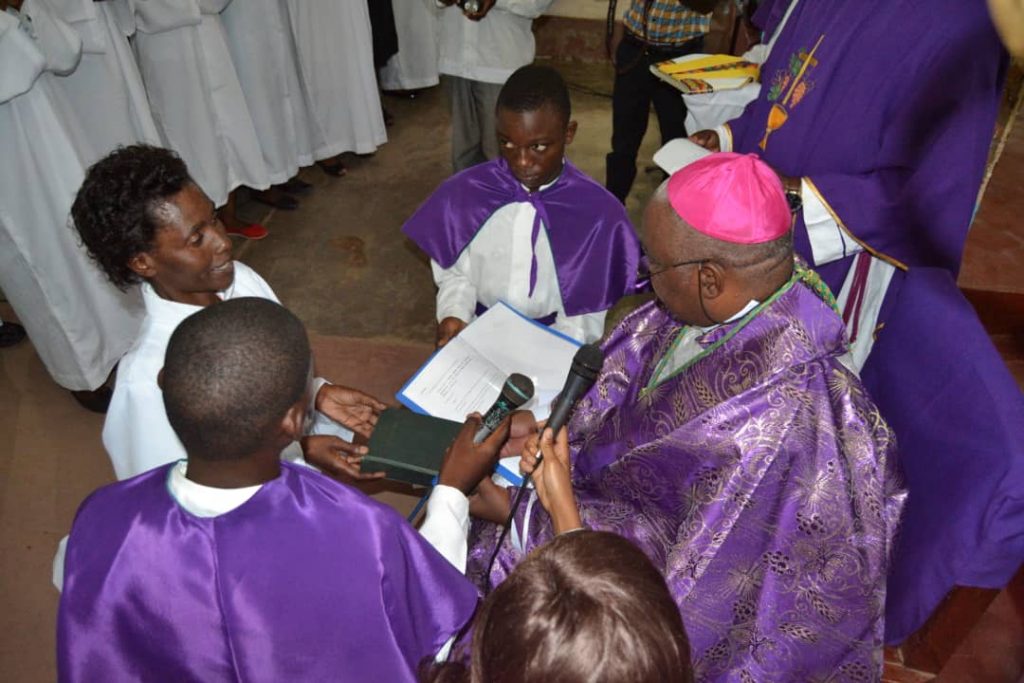 Following the ceremony, St Mary's Parish joins the few parishes in Malawi with instituted ministers of the readings. Most parishes have non-instituted lectors who are deputed to read the scriptures in the place of an instituted reader. Installed readers are usually found in seminary chapels where senior seminarians are installed lectors as preparation for ordained ministry.
On his part, the Parish Priest Fr. Joseph Moloka Sikwese said he is satisfied with the training the group has gone through.
Father Sikwese explained that this is not the first time for St Mary's Parish to have this kind of grouping. It was there before but it died and now has decided to revive it.
According to him, preaching starts with those who read the scriptures, therefore it is important to impart reading skills to the selected people so that the message can be well understood by the congregation.