By Vincent Bwinga (Justice and Peace)
The Diocese of Karonga through Caritas Commission on 4th March 2018 facilitated a community needs assessment at Mwenelondo in the area of Senior Group Village Headman Mwangolera in Karonga District to determine current challenges and the paint a picture of the desired conditions for youth.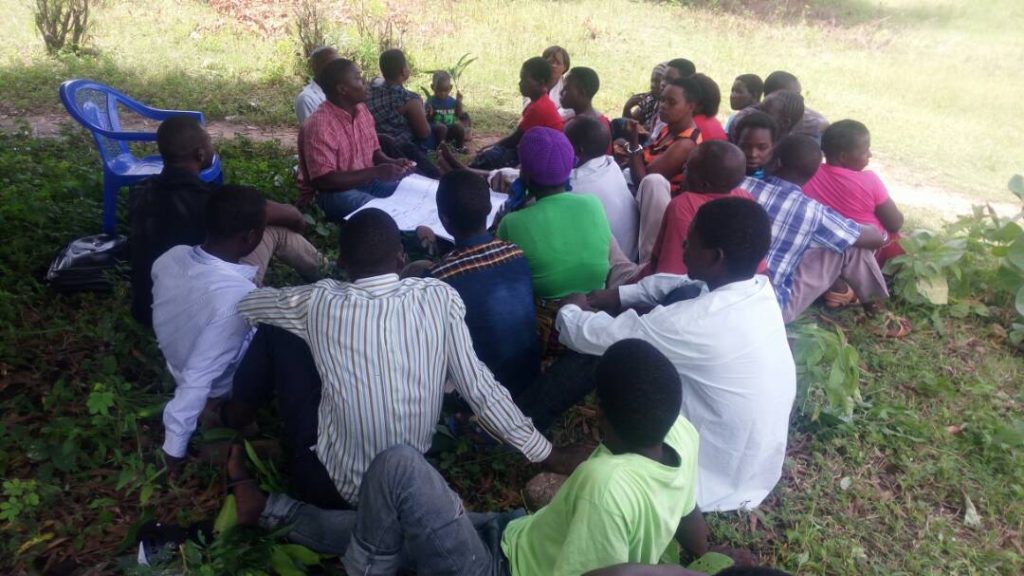 This was in response to the prevailing acts of violence perpetrated by young people in the area forcing many people, especially the elderly to live in fear.
The needs assessment employed a Focus Group Discussion (FGD) methodology to lead the participants into analyzing their own problems and propose solutions. During the FDG young people, men, women and traditional leaders unanimously expressed that limited access to economic opportunities is the main factor that push young people into violence.
They said in the area there is a greater number of young people who have nothing to do due to lack of employment opportunities, limited access to capital to start businesses. There are high poverty levels among many youth which lead them into violence, theft, drug and alcohol abuse and prostitution due to frustration.
Maneno Phiri 30 from Sadala village said that many youth in the area lack necessary skills to warrant them decent employment. He said this situation forces young people to spend their time in jobless corners where violent ideas breed.
Citing an example of Mwanjabala Jobless Corner around Karonga Boma, Maneno said it is possible for young people to change once they have been given opportunities.
"We used to have jobless Corner at Mwanjawala Boma with youth who were very violent but when those who used to gather at this place found something to do, we no longer hear about violence in Mwanjawala," said Maneno.
"We need to have a vocational training center where we can acquire different skills and at least have something to be doing to sustain our lives. It will be good also for young people to have access to capital to venture into small businesses," said Maneno.
On the ways to end hunger in the area, community members said they are capable of engaging in serious agricultural activities once they have access to farm inputs and irrigation equipment. Mwenelondo is very close to Lake Malawi, a large body of fresh water.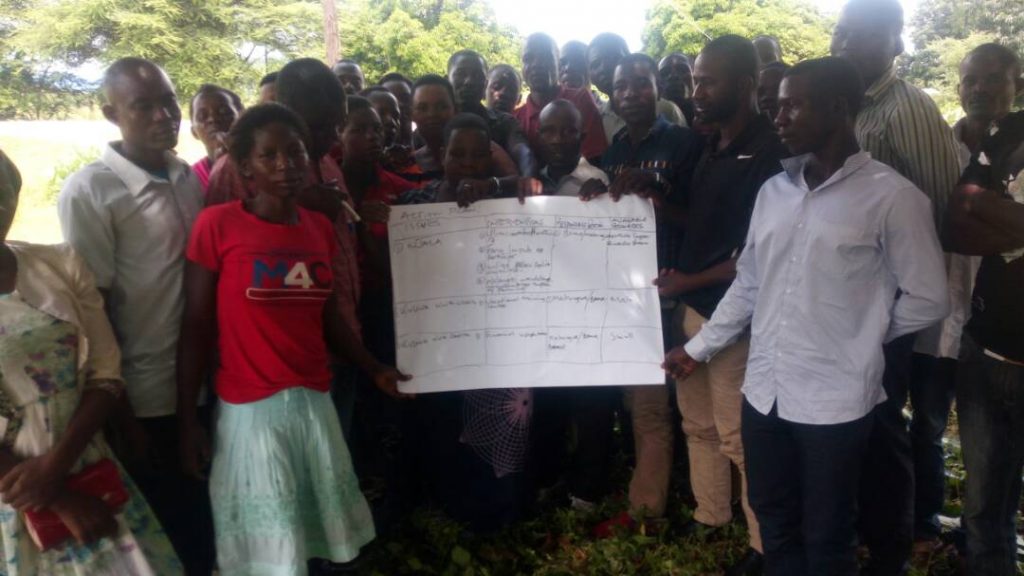 During the exercise, community members developed an action plan reflecting the steps to be taken to address some of the challenges they are facing.
Village Headman Kasote commended the process and methodology used by the Diocese of Karonga to interact with all groups of people in the community. He expected high level commitment from community members in the implementation of the planned activities.