Glad Lukhere (CBE – Contributor)*
Child marriage is a complex issue where poverty, lack of education, cultural practices and insecurity fuel and sustain the practice.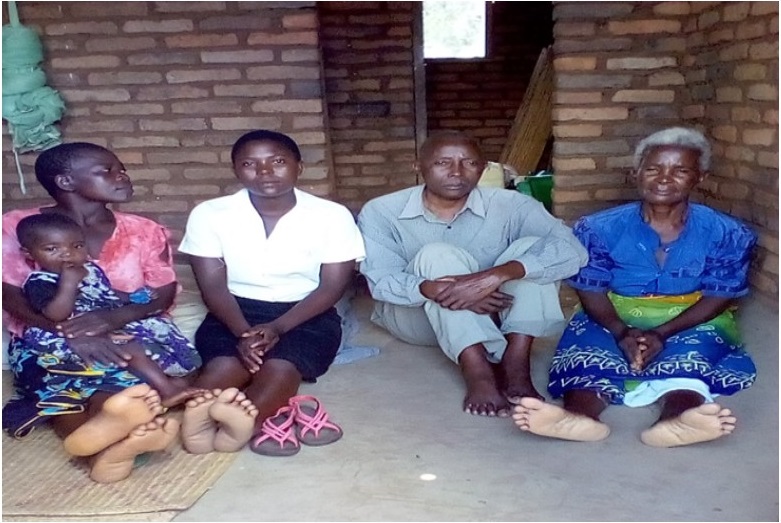 In Karonga District, child marriages mainly affect girls who live in poverty and in rural areas. This is true for Harriet, who comes from GVH Mwangulu in TA Wasambo's area. She dropped out of school at the age of 14 due to poverty and ended up getting married without her blind father's knowledge.
Harriet got married to a fisherman at Chitende in Village Head Matambukira's area. She felt that her poverty will be resolved by getting married to this fisherman. Harriet's father was not happy with her daughter's decision and though blind, managed to fight for her daughter's future. He approached a Community Based Educator (under the Primary Justice Project being coordinated by the Justice and Peace Desk) and with the help of GVH Mwangulu, they managed to take Harriet out of the marriage.
Karonga District Implementation Agency (DIA) of the Primary Justice Project through the Social Welfare Officer helped Harriet to get back to school. She is now at St. Annie's CDSS and Karonga DIA has linked Harriet to Gender Equality and Women Empowerment (GEWE) Project which is paying school fees for her.
It is possible to stop girls from child marriages. Ending child marriages matters quite a lot because they violate the girl's rights to health, education and opportunities. Child marriage exposes girls to violence throughout their lives and traps them in a vicious cycle of poverty. Getting educated, Harriet will be able to assist herself and her family to get out the vicious cycle of poverty.
"By working together, the CBEs, Village Tribunals [structures under the Primary Justice Project] and local chiefs, we can turn our commitments to ending child marriages into a reality in Senior Chief Wasambo's area and create lasting change for thousands of girls in Malawi" Karonga DIA observed.
*The contributor is a Community Based Educator under the Primary Justice Project which the Justice and Peace Desk of Karonga Diocese is coordinating with assistance from DFID through the Archdiocese of Lilongwe.