By Lestina Sanga
Gender Expert, Dr. Mary Shaba, has urged facilitators and mentors of Champions of Change (COC) Project to champion gender justice in order to reduce gender based violence (GBV) in the area of Traditional Authority Kilupula.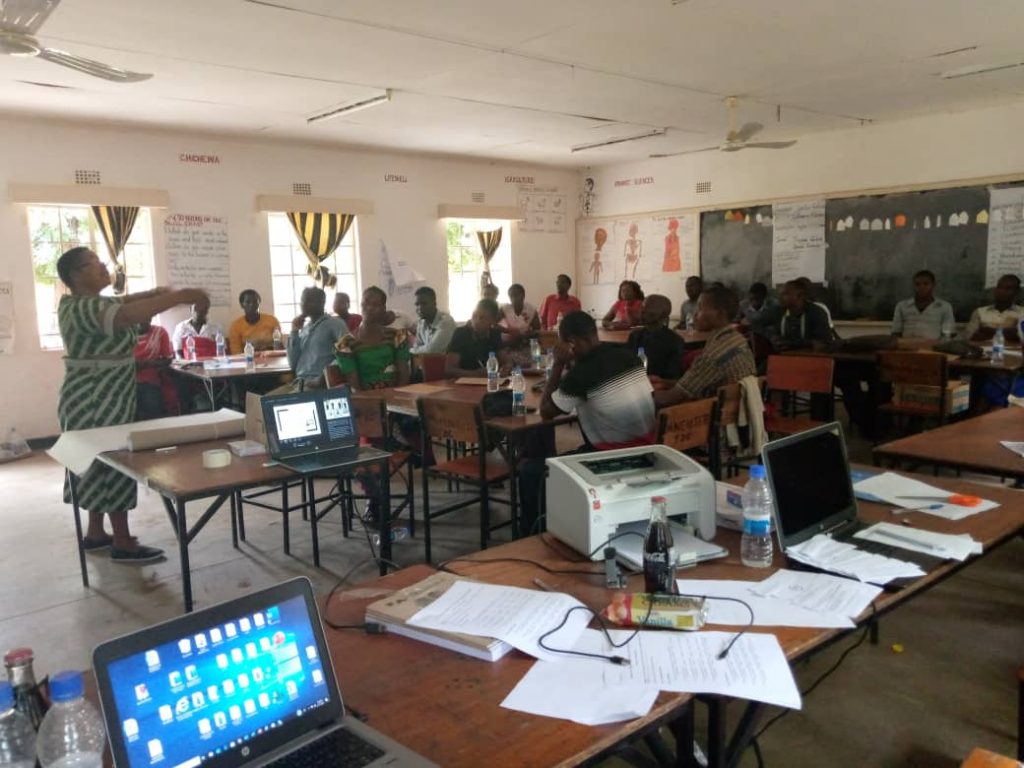 Dr. Mary Shaba was speaking during a training session of facilitators and mentors where she emphasized that rigid gender roles and stereotypes, much as they seem beneficial to men and boys, create violent men and boys who cannot create a healthy relationship. This, she said, leads to high prevalence rates of violence in communities.
The training, which took place from 17 to 21 February, 2020 at Mwenitete TDC Hall, was organized by the Justice and Peace Desk of the Diocese of Karonga under the Tithese Nkhanza, Champions of Change Project (COC). The training aimed at equipping facilitators and mentors with relevant knowledge, skills and attitudes on the subject matter as well as methods of instruction.
The project aims at transforming social norms and attitudes in the area of T/A Kilupula so as to reduce the prevalence of gender based violence. Under the project, facilitators will be holding weekly training sessions on gender equality, reducing GBV and social inclusion with adolescent boys and girls who are in school and out of school clubs.
On their part, the participants hailed the training session and expressed hope that the weekly training sessions they will be conducting will help change attitudes of boys and girls towards gender equality and reduce gender based violence in the long run.
The District Coordinator for Tithese Nkhanza, Atusaye Nyondo, urged the facilitators and mentors to stay committed in changing attitudes of adolescent boys and girls in their communities so as to reduce the prevalence of gender inequality and gender based violence (GBV).
In its initial stages, the project is targeting eight schools in the area of Traditional Authority Kilupula. The participating schools are Mbamba, Kakoma, Kasantha, Mwaulambo, Chisi, Ndemange, and Kakolya primary schools and Wilole Secondary School.