By Vincent Bwinga (Justice and Peace)
Children in Karonga District, belonging to HeForShe Clubs During an open day of HeForShe School clubs coordinated by Justice and Peace Desk of Karonga Diocese, HeForShe school clubs asked for more protection from parents, chiefs and teachers.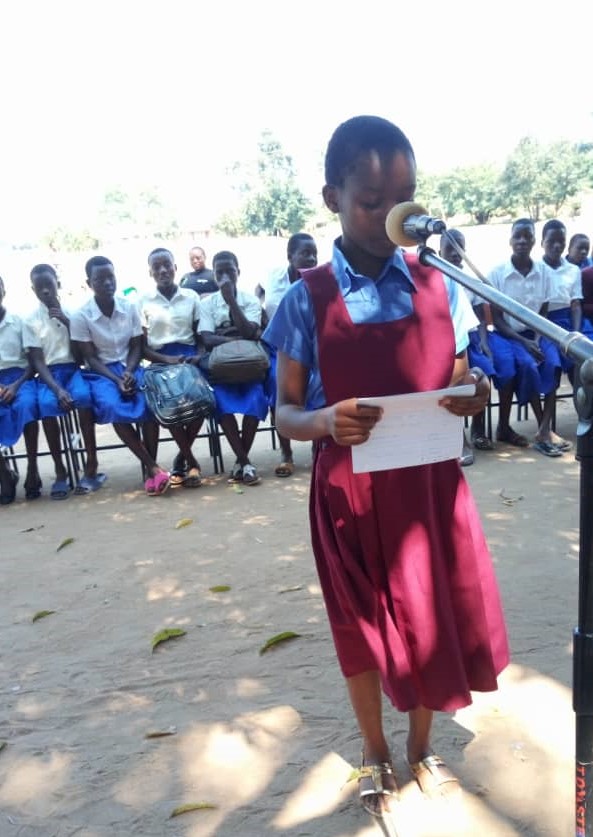 Speaking on behalf of all HeForShe School clubs from Kangindwa, Kakolya and Kasoba primary schools, 12 year old Wongani Mshali girl from Kangindwa Primary School appealed to parents and chiefs to be in the forefront to make sure that children, more especially girls, in primary school are fully protected and supported. She cited an example that some parents continue to prefer sending their boy child to school and making it hard for girls to have the same access. This, she said, encourages early marriages among girls.
Wongani Mshali applauded HeForShe project that is being implemented by Justice and Peace Desk of Karonga Diocese in Karonga District for creating school clubs in the 3 school. She said that, the school clubs have helped girls to be part of boys and that has made boys to be championing elimination of violence against girls in schools where the project is implemented.
"The project is changing our brothers' negative attitude towards us. Our brothers are defending us at home whenever parents want to favor them and we are treated equally at school," she said.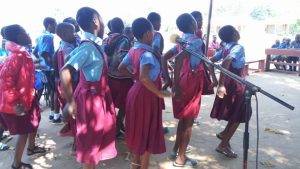 She further appealed to Justice and Peace to create HeForShe school clubs in other schools, so that other girls can benefit as well.
In his address, Nelson Mwakisulu, who represented all Traditional Authorities in Karonga District, pledged more commitment in protecting and supporting girls in Karonga District to be educated.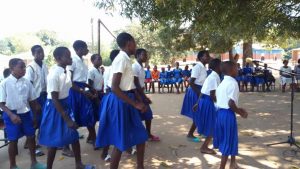 He appealed to parents and teachers to make sure that all cases regarding early marriages should be reported to police and also asked parents to be treating their children equally.
The event was spiced up by drama, songs, dialogue and poems done by pupils from the 3 schools and it was attended by community members from Traditional Authority Kyungu, Kilupula and Mwakaboko. HeforShe Project is being implemented by Justice and Peace of Desk of Karonga Diocese in collaboration with chiefs in Karonga District with funding from UN Women through Episcopal Conference of Malawi with an aim of eliminating violence against women and girls.