By Lonely Paul Mwandira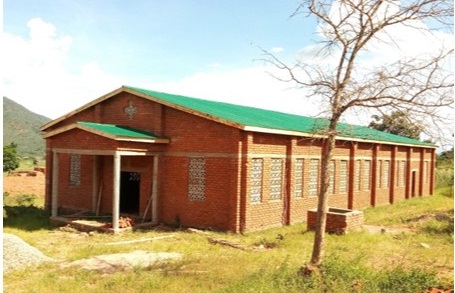 St Michael's Parish, under the leadership of Reverend Father Charles Peter Chinula, has embarked on a mission to construct new churches in the outstations using locally generated resources. Chisankhwa Zone is one of the beneficiaries of the initiative.
Speaking when he toured Chisankhwa Church project site recently, Father Chinula said, with the support of Christians, he will ensure that the parish builds one new church of a standard quality every year. He envisions a new look parish in the next ten years.
"I will not tolerate substandard work in construction of these churches. I will ensure that whatever we build should make Christians appreciate their efforts." He further said.
Church members mobilise locally available materials like bricks and sand and the parish provides cement, iron sheets, timber and others which are not locally found.