By Grace Mphwere Mvoso
Community members in the area of Traditional Authority (TA) Mwalweni in Rumphi District have been urged to adopt the culture of planting trees around their homes as one way of replenishing trees that have been depleted over the years.
The A+ Project Officer Martin Manda made the remarks on Saturday at Luwendera Primary School during the launch of the 2020 tree planting exercise aimed at controlling the flow of water to check soil erosion.
"We decided to come here because Rumphi is one of disaster prone areas in the country. We believe that these trees will provide ground cover and reduce the velocity of water," Manda said.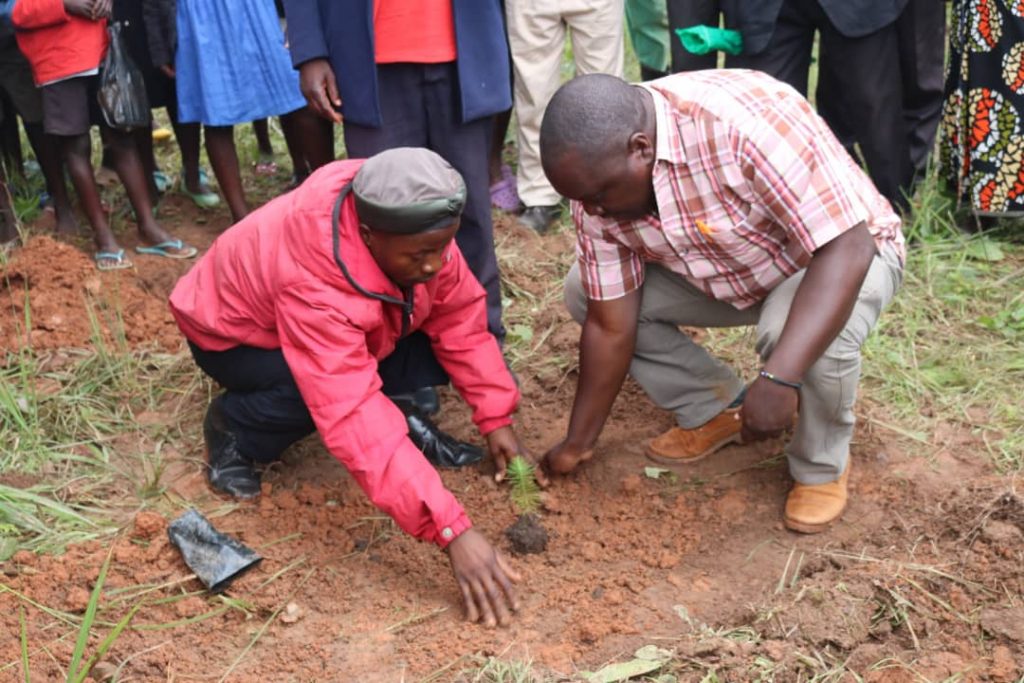 Manda further pleaded with the traditional leaders to properly allocate land for farming and settlement to their subjects in well designated areas to avoid constructing houses along river banks.
Speaking on behalf traditional leaders, TA Mwalweni said he is happy that this initiative is taking place in his area and has since advised pupils and the community around the school to take care of the planted trees.
Taking her turn, Masida Chibaka, a Standard 6 pupil at the school said the trees planted near her school will help to protect her school from heavy winds. She also said she will take care of the trees by clearing the area around the trees.
However, the District Forestry Officer Gift Nyirenda said Rumphi District is one of the districts that has planted a lot of trees but a lot have failed to grow due to poor management.
"One of the factors that has contributed to the dying of trees is wild fire in the dry months of September, October and November. Therefore, I appeal to the whole community develop a spirit of ownership to protect the trees from wild fire and livestock", he said.
The Development Desk of the Diocese of Karonga is facilitating the planting of 3,500 trees during this national forestry season in Rumphi District under the A+ Project with financial assistance from Caritas Australia.