By Deodatus Muriya (Head of Department M & E)
The Desk Officer for Development Mr Franklin Msiska has urged Mwankenja Mwangonde villagers to desist from selling relief items they have received courtesy of the Diocese of Karonga but rather use them for the benefit of their households.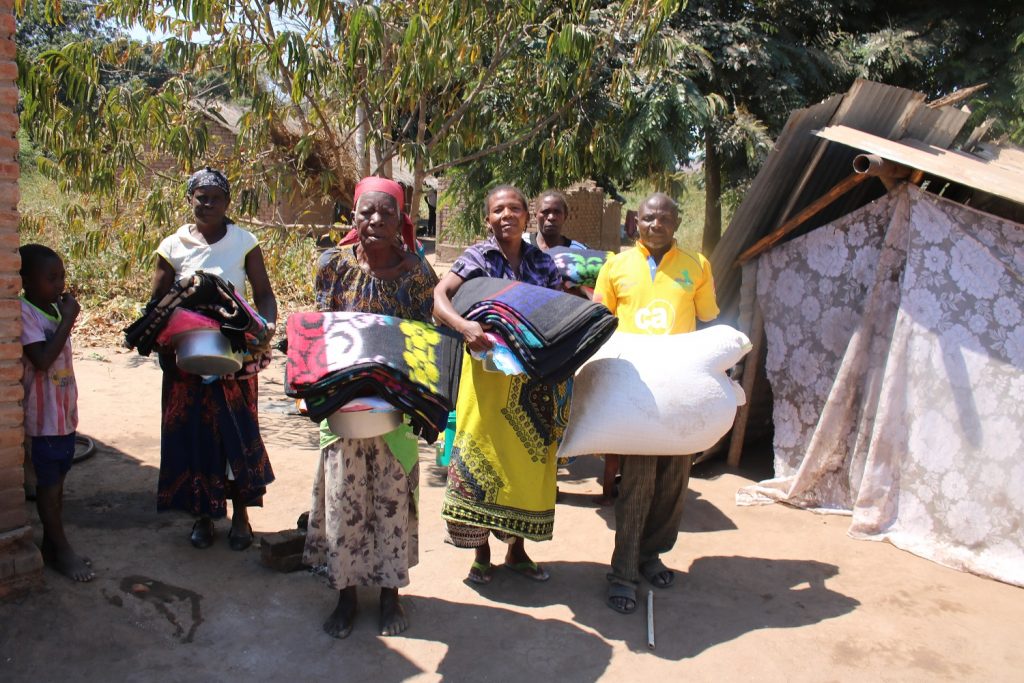 Mr Msiska made these remarks on 16th August, 2018 in Mwankenja Mwangonde Village where the Desk distributed relief items to the villagers, who were once victims of internal displacement following a violent conflict with neighbouring villages.
This is part of the Diocese of Karonga's efforts to help these villagers in their resettlement process after spending nine months in exile. The Diocese has since December last year been supporting them with farm inputs and food.
Among the items distributed to each household were food items such as a 50 kilogram bag of maize, 10 kilograms of sugar beans, 10 kilograms of Likuni Phala and 2 litres of cooking oil. Other no food items included 4 pieces of cooking pots, 5 pieces of eating plates, 5 cups, and four pieces of blankets. The villagers also received farm inputs such as 50 kilogram of NPK fertilizer, 50 kilograms of Urea, 10 kilograms if maize seed, 3 bundles of cassava cuttings and three bundles of sweet potato vines.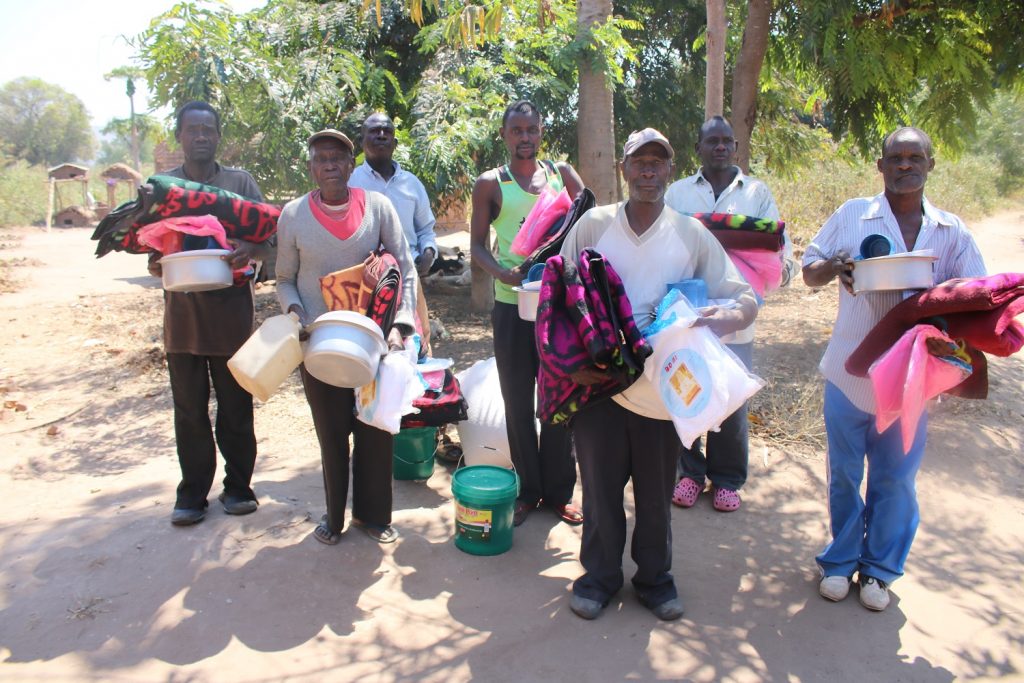 In his remarks, Village Headman Mwankenja Mwangonde thanked the Diocese of Karonga for the continuous support being provided to his subjects. He assured the Diocese that the relief items given to them will not be sold but used for the benefit of the community.
The Diocese of Karonga is implementing these resettlement interventions with financial support from the Diocese of Rottenburg-Stuttgart in Germany.