By Gibson Ngwira
As a way of improving annual agricultural productivity and reducing cost of production for farmers to get profit from their produce in the target areas of Lupembe, Misuku, Chisenga and Mwamkumbwa EPAs, the Development Desk of the Karonga Diocese trained its staff and government agricultural extension workers in sustainable agricultural practices.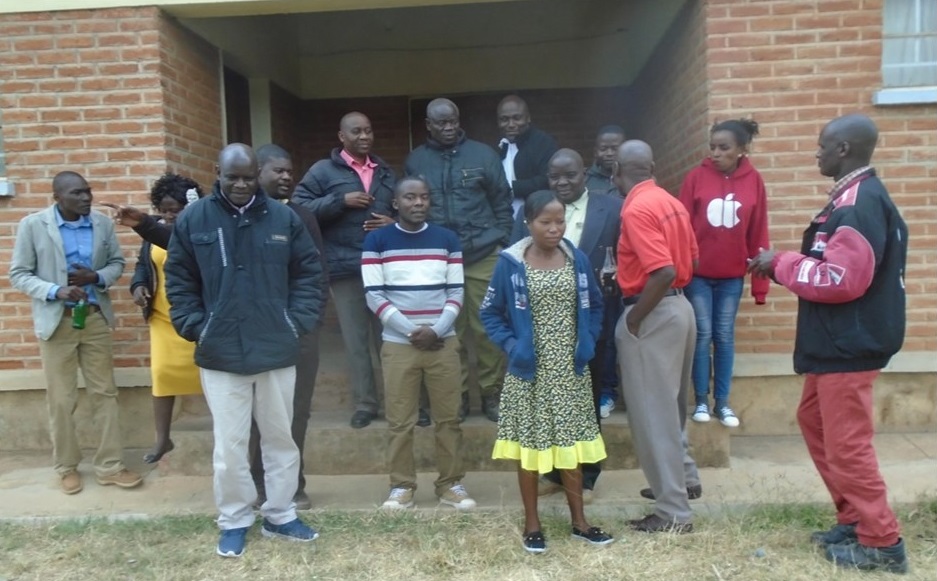 The training aimed at equipping the staff with skills on production of compost and liquid manure, use of mulching and crop rotation as techniques to improve soil fertility and cushion against dry spells.
Speaking during the opening of the training, the Caritas Secretary of The Diocese of Karonga, Mr. Mwawi Shaba urged all participants to take the training seriously so that the farmers could be assisted accordingly. Mr Mwabi Shaba said that the farmers can achieve socio-economic transformation through sustainable farming.
"Due to climatic change and loss of fertility in the soils, most smallholder farmers are performing poorly leading to low agricultural productivity regardless of the time and resources invested in the field. Farmers are getting less income from their produce due to high cost of production through constant use of fertilizers," Said Mr. Shaba.
He further thanked facilitators from the District Agricultural Development Office (DADO) – Chitipa for accepting to train staff both from agriculture and the development desk.
The training drew participants from the Development Desk of the Diocese of Karonga and agricultural extension workers from the District Agricultural Development Offices of Karonga and Chitipa with facilitators from Chitipa DADO. The training was held at St. Kizito Conference Hall in Chitipa from 17th to 20th July, 2018.
The Development Desk of the Diocese of Karonga is implementing Integrated Rural Development Project in Lupembe EPA (Karonga), Misuku, Chisenga, and Mwamkumbwa EPAs in Chitipa District with funding from Miserior. The project started in July, 2017 targeting 2600 households.