By Leah Nyondo
St Michael's Parish continues to walk the talk in the area of having good, spacious and strong Church structures from outstation to substation levels.
Recently, the Parish Priest of St Michael's Parish Father Charles Peter Chinula held a tour to inspect the progress of construction work at St Patrick's (Chipalanje) Substation.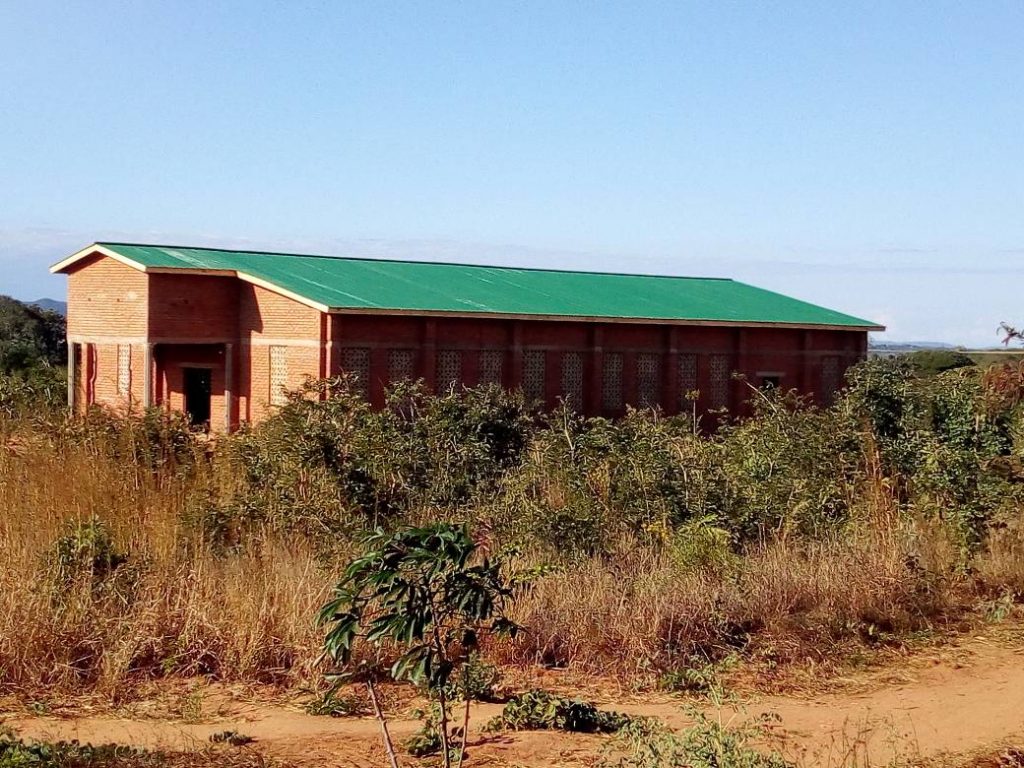 Addressing Church committee members after the inspection tour, Father Chinula expressed satisfaction with the progress made. Further, he said his objective is to ensure that all outstations and substations have standard church structures.
"It is the duty of the parish to construct good church structures in the outstations and not leaving it to them (Christians in the outstations) because they end up building small and weak structures which do not last long," said Father Chinula to Church committee members.
Christians support the church construction projects by moulding bricks, ferrying sand and water and providing food to the labourers as their contribution. The rest of the requirements, like cement and iron sheets are, provided by the Parish.
So far the parish is constructing two churches at Chisankhwa and Chipalanje. These churches will be blessed by the Bishop of the Diocese of Karonga Right Reverend Martin Anwel Mtumbuka late September and 4th November, 2018, respectively.