By Elijah Banda (Development Desk)
Introduction
The Development Desk of Karonga Diocese with financial support from MISEREOR is implementing a 3 years livelihood project in Karonga and Chitipa Districts. The project aims at building community resilience to the effects of climate change through various adaptation and mitigation strategies.
The Project, among other objectives, is working with farmers in use of climate smart agricultural technologies that have the capability to withstand shock due to climate change. The project has set up demonstration plots in all the 4 traditional authorities under the Project where several practices are showcased such practices are pit planting, conservation agriculture, use of manure in crop production, use of legumes to improve soil fertility and use of water and soil conservation measures for guiding against soil erosion.
Situation analysis of the agricultural production Unit component
Malawi confirmed, in February last year, the presence and attack on maize fields by fall armyworms which reduced yield by almost half. Government took measures to address the problem by buying chemicals to spray against the pest. Due to late delivery and limited access to the chemicals, not all farmers accessed the chemicals hence the pest was not effectively controlled.
During the 2017-18 farming season, Karonga ADD which covers Karonga and Chitipa Districts has reported the attack of the pest in many farmers fields. In Chitipa out of 3,954 hectares (Ha) planted with maize, 3,760 hectares have been attacked by the pest. In Karonga, out of 23,703 hectares of maize fields, 9,921 hectares have been attacked by the pest.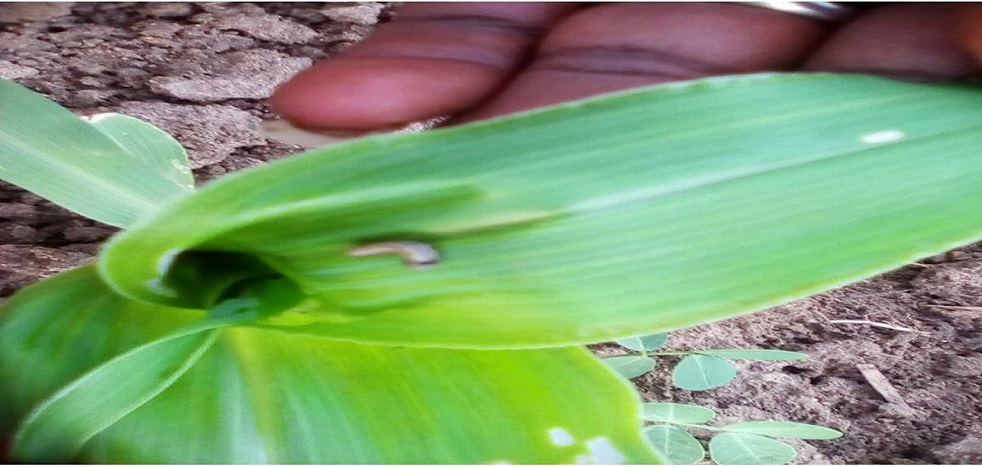 Risk associated with the Pest to the farmers
According to the Development Desk the recent attack by fall armyworms is worrisome as it is affecting performance of the set demonstration plots to adequately deliver the intended messages to the farmers. Further to this, the attack by the fall armyworms is a threat to agricultural production by smallholder farmers since the attack reduces yield by almost half.  Crop production by smallholder farmers in the current farming season may be reduce if the pest damage is not contained in time.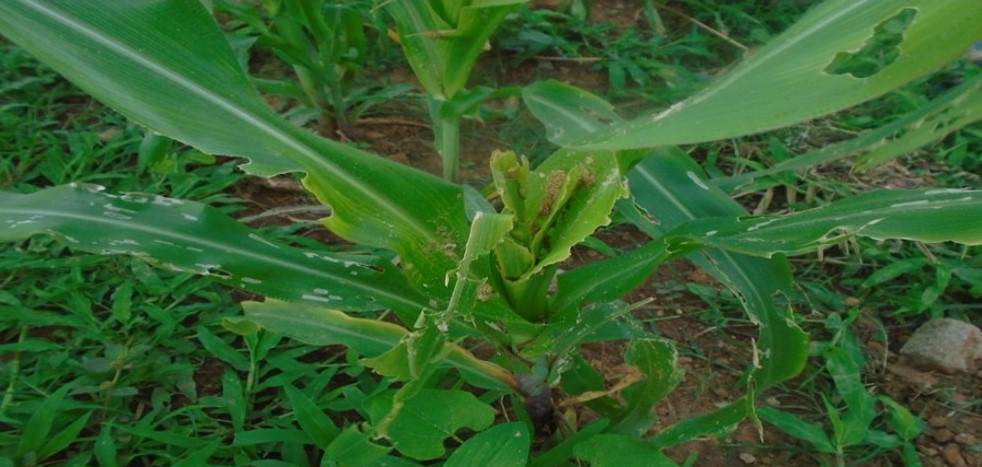 Efforts by the Development Desk towards the fight against fall army worms
The Development Desk is collaborating with Government through sensitization campaigns through the Radio and extension workers on how farmers could scout for the pest and control it. The Desk is asking farmers to report any attack by fall armyworms to Government extension workers or its Field staff for proper treatment with chemicals that are pre-positioned in extension planning areas (EPAs). Farmers and the wilder farming community are also advised on other biological and physical control measures to control the damaging pest.
Efforts by the Government towards addressing the problem of fall armyworm
Government has received and distributed 500 litres of Chlorpyrifos (Sulban) and armyworm traps to all EPAs in Karonga ADD to fight the pest. Government is further planning for installation of traps for the army worms and delivery of materials is expected from 17 to 19 January, 2018.