By Phillip Chisi
The Diocese of Karonga sent 5 delegates to Zambia to attend the launch of the School of the Faith in Zambia. The School of the Faith offers a learning environment that connects the core message of Catholic faith with its significance for the whole of life. It has its international headquarters in Mexico and Nigeria is the headquarters for the African region. Its central aim is to give participants a chance to explore what it means to address contemporary issues through the lens of Catholic faith.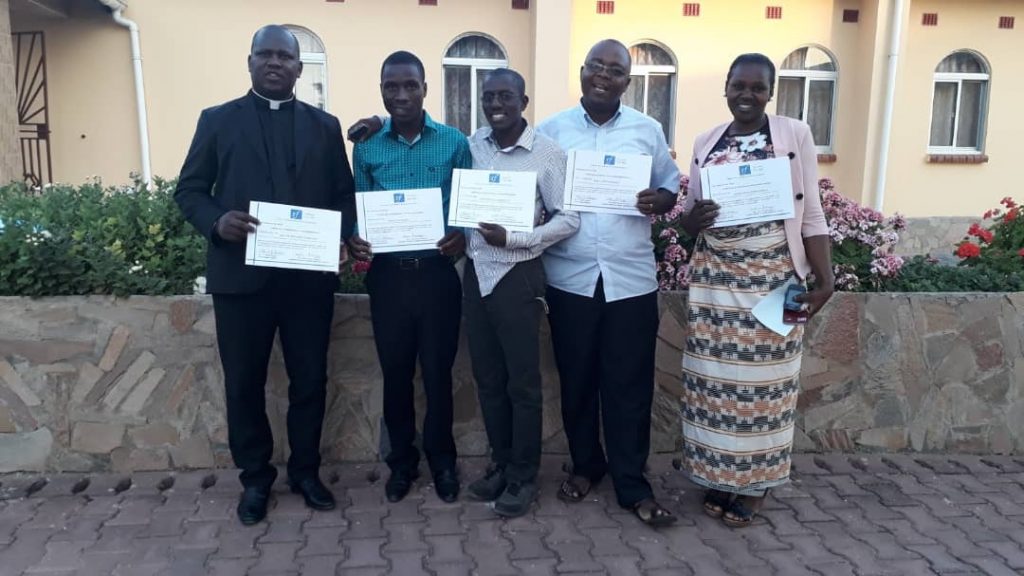 According to the African Coordinator of the School of the Faith, Father Robert Havens, we are living in a world full of incompatible and confusing social, cultural and political ideas that restrain Christians from practicing their esteemed Catholic faith.
"There is little coordination among the faith formators to check on and revamp the faith of both the Catechumen and Christians. As a result catechetical lessons, and its intended "faith building" that, learned in the church are not always practically consistent with the way people live their faith. An important way to strengthen their faith is therefore through consistent catechetical lessons for all at all the time," said Father Havens.
The School of the Faith is intended to benefit both Catechumen and baptized Catholic Christians all through an open exchange of ideas, knowledge, coaching and sound doctrinal practices.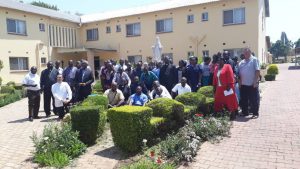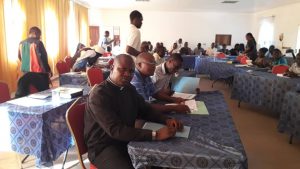 This trip to Zambia is one of the initiatives, of Bishop Martin Anwel Mtumbuka of the Diocese of Karonga, aimed at fostering deep faith formation in the diocese. The participants were introduced to catechetical formation and teaching (pedagogical) skills, which they will in turn impart on catechetical instructors to improve the quality of faith formation and its effectiveness among the parishioners in the Diocese of Karonga.
The school will provide a rigorous catechetical curriculum to prepare Catholics in Karonga Diocese to live in the 21st Century world. The School of the Faith will also depend on the participation of parents, as first educators and primary instructors of the Catholic faith and small Christian communities.
Delegates to the meeting were drawn from all dioceses of Zambia, Karonga Diocese and Zimbabwe. The Diocese of Karonga was represented by Fr. Edward Kamanga (President), Ignatius Mvula (Academic Director) Phillip Chisi (Promotions Director), Wallace Nyirongo (Outreach Ministry Director) and Agnes Mbale (Administrator).