By Violet Machika
I watched the children stand in line as they received porridge as it is part of the school feeding programs where the community has to organize itself, or if lucky, they're receiving porridge flour to feed the little ones with the assumption that children either don't have food in their homes or part of lifting the parent's responsibility. We will talk about that in the future.
Today, I want to share with you about something I found interesting during my visit to Kasitu Primary School, in Kapoka, being one of the areas the Justice and Peace Desk is implementing Safeguarding the Rights of Women and Children with support from Misereor Germany.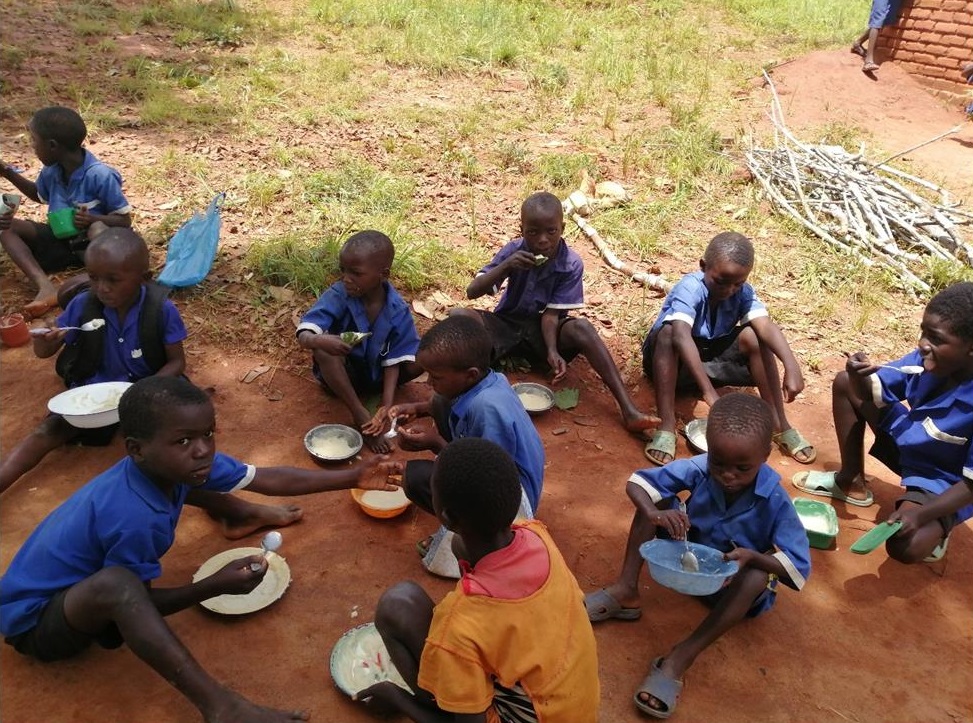 I observed that children could go and sit down according to their sexes once they received their porridge. Boys made their own circle and so did the girls. It is this that has inspired me to write this piece. I asked myself, 'who told them to sit according to their sexes?' If it is the teachers or the parents what was the reasoning behind this arrangement? Are boys and girls different? Or, perhaps, just like I was told by my grandmother when I was young, "Boys bite! Always stay away from them"?
What baffles me is that we speak of gender equality and gender mainstreaming, We preach of the holistic approach in promoting the rights of the child, now, how do we implement the same when society, teachers, parents are already planting in the minds of girls and boys that they are not equal? What is it that the said people are telling our young ones when we're not listening?
With that, I decided to enjoy the porridge and take a few selfies. Maybe we should start diverting towards mindset empowerment, mindset change or what suits. Because this is still nurturing problems we will seek to address 20 years from now.