By Wezi Mwangonde and Gomezgani Mhango
As newly elected councillors await their swearing in most districts in the country, Justice and Peace Desk under the Diocese of Karonga has imparted gender budget tracking skills in councillors of Karonga Nyungwe, South and Central constituencies.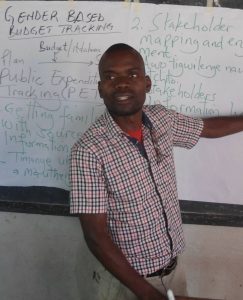 In an interview, Justice and Peace Project Officer Obert Mkandawire says councillors have a responsibility to ensure that their communities are aware of the yearly budget allocation towards various development so that there should be no challenges in budget tracking.
Mkandawire has reminded councilors that they are the representatives of the people from the communities under their jurisdiction therefore transparency and accountability on development funds is very vital in transforming a community.
"Even if this project will phase out councillors, youths and women groups in Wasambo and Mwirang'ombe Traditional Authorities have acquired knowledge on gender budget tracking. The mentorship sessions have also provided good procedures on budget tracking", said Mkandawire.
Beliam Msukwa Mlare Ward Councillor concurred with Mkandawire describing the mentorship as eye opener for it is their first time that they will be part of the council representing the community.
He further said the Justice and Peace Desk has provided them with fundamental skills which are relevant to their role as councillors.
"Am very grateful to CCJP and it is my hope that as new councilors we will not have challenges on gender budget tracking,'' said Msukwa.
Nyungwe Area Development Committee Chairperson, Naomi Munthali has asked councillors that when allocating development projects they should make sure that the infrastructures such as classroom blocks and hospitals are disability friendly so as to accommodate everyone.
"It is my plea to the incumbent councilors that they should help us to transform our communities. As ADC's we expect good working relationship as we have trust that they will fulfil the duties we have given them,'' explained Munthali.