By Vincent Bwinga (Justice and Peace)
The Justice and Peace Desk of the Diocese of Karonga and Centre for Environmental Policy Advocacy (CEPA), held a two-day training workshop aimed at increasing media participation in influencing accountability and transparency agenda.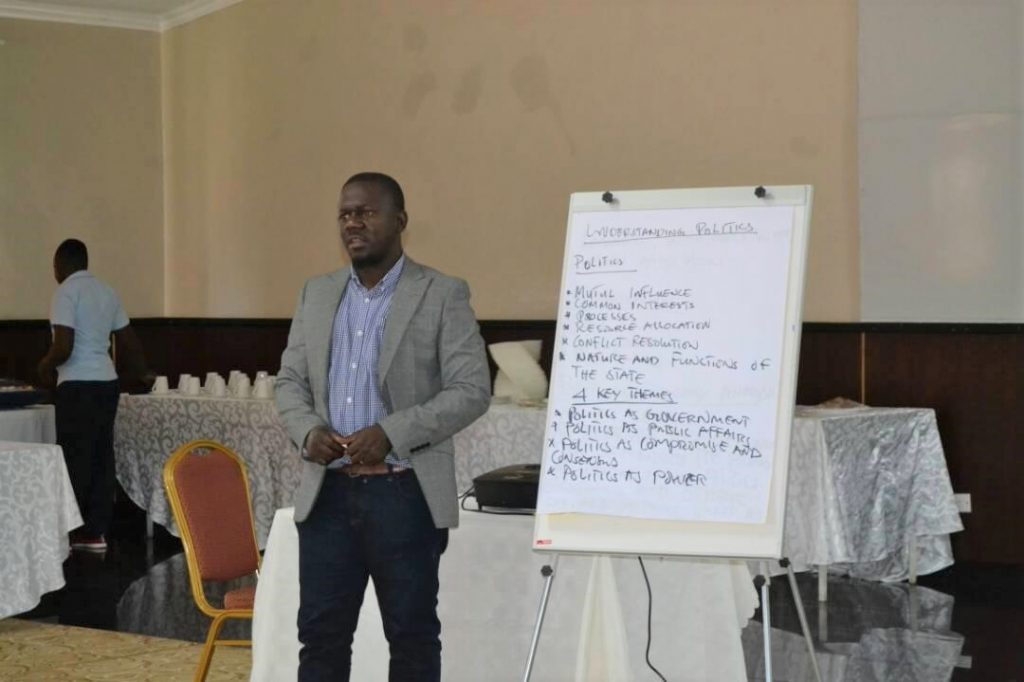 During the training, journalists from media houses across Malawi were drilled to ably enquire, investigate, systematically cover and disclose extractive industries (EI) accountability and transparency issue in Malawi.
The training also strengthened current efforts, in the project being implemented, by the Justice and Peace Desk of Karonga Diocese and CEPA to engage the media as a way of enhancing public awareness on information relating to Extractive Industries to effectively gather stories relating to the same.
Speaking during the workshop, Justice and Peace Desk Officer, Louis Nkhata said the media has a key role to play in informing the public by providing an inclusive and critical platform for public dialogue and debate on EI.  This he said could assist to disseminate information to most people in the country. He further encouraged journalists to be writing stories that can stimulate Malawians to demand participation and benefits from the extractive industries.
One of the participants, Adams Wundaninge of Zodiak Broadcasting Station, applauded Justice Peace Desk and CEPA for conducting the workshop. He indicated that the knowledge gained will assist them as journalists to be producing quality and evidence based reports.
He, however, requested the two organizations to keep on building capacity of journalist and engaging them in different forums of project activities so that they are always up to date on the status of the extractive industries.
Inclusive and Transformative Extractive Industries in Southern Africa project is implemented in Karonga by Justice and Peace Desk and in Phalombe by CEPA with financial support Oxfam in Malawi.