By Maureen Soko
If there is a place in Karonga District well known for violence during campaign period, then Karonga Central Constituency ranks highly. The constituency is nicknamed Benghazi, after the infamous war torn town in Libya, where "candidates," and "supporters" own and control their own territories which become no go zones for their opponents.
However, with lots of interventions in the area and the whole district, by the Justice and Peace Desk of the Diocese of Karonga, people, especially the youths in the area have realized and are haunted by the identity of the area.
This was revealed during the engagement meeting organized by the Justice and Peace Desk at Nyungwe in the district. The meeting which involved women and youth groups from Karonga Central and Nyungwe constituencies, aimed at calling on the youth to desist from being used by politicians to perpetrate violence during campaign period; encouraging them to support female candidates.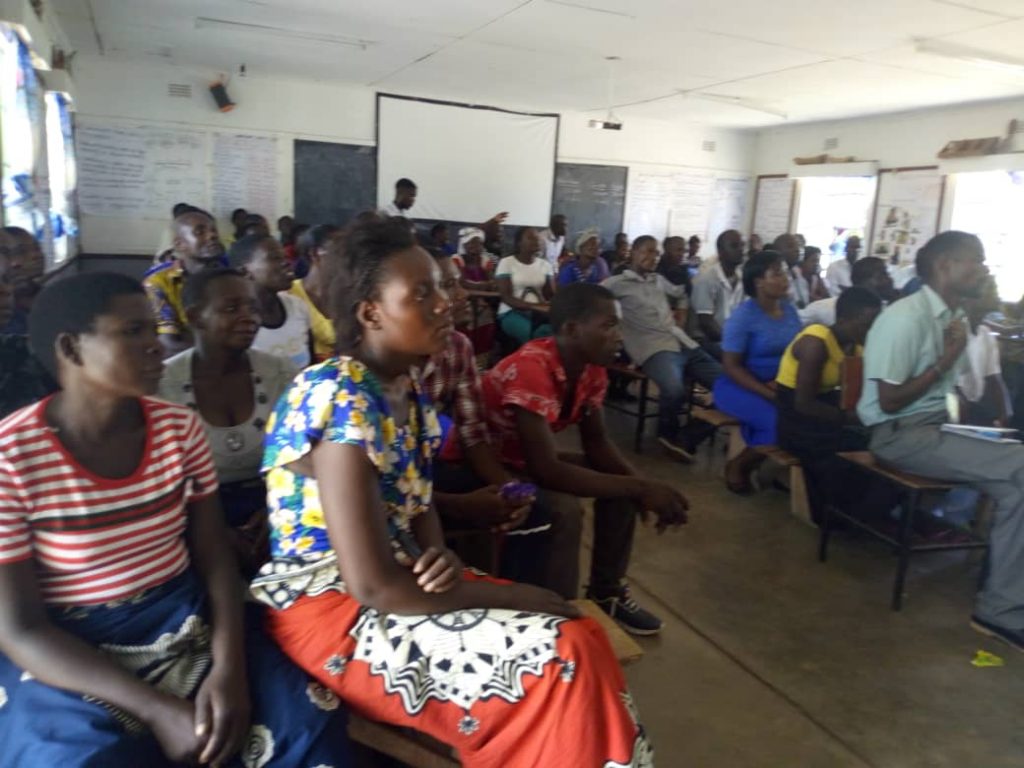 Speaking at the meeting, Tawonga Mwakabanga of Lupembe Youth Club in Karonga Central says the youth are ready to reinstate their images and that of their constituency by making sure they are not used by any politicians for personal gains, He claims that they are not happy to be referred to as Benghazi people, a name that haunts many of them. She has also pledged to support women come what may.
"Time has come to restore our image as youth from Karonga Central. Frankly speaking, we the youth from Karonga Central are not happy with the name Benghazi" she said.
Concurring with her, the District Youth Net Chairperson Elias Phiri says the youth now are more aware of the negative impact of ill behaviour during campaign, which he says discourages women from participating in politics fully.
On his part, Project Officer for the Malawi Electoral Cycle Support (MECS) project Moses Mwakisalu says it is his hope that this time Karonga Central and Karonga as a district will have violence free campaign period and see more women voted into power for the betterment of the country.
In cases where two women are contesting for the same position, Mwakisalu had this to say "Let me be clear, in areas having more than one woman campaigning for the same position, vote for the one who is determined. The one you think can work with you properly to facilitate meaningful development," said Mwakisalu.
"Be assured that these women will perform because we have groomed them according to the position they are contesting for," added Mwakisalu.
Mwakisalu also reminded the participants on the dilemma that comes when they have been receiving some handouts from politicians which brings confusion during voting time.