By Vincent Bwinga (Justice and Peace)
Civil Society Organizations in Karonga have expressed their commitment to advocate for an enabling domestic policy and legal framework that will see the enforcement and adoption of Free Prior and Informed Consent (FPIC) policy for community rights in Extractive Industries.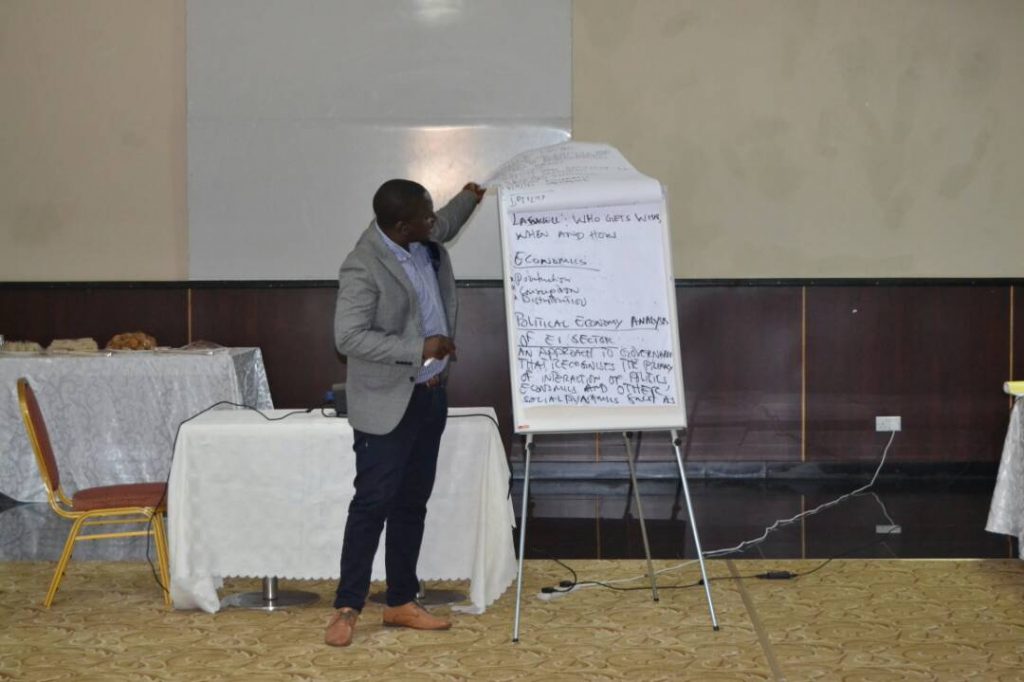 The CSOs made this commitment during a three day long training organized by the Justice and Peace Desk of the Diocese of Karonga at Beach Chamber in Karomga.
The training highlighted that lack of enabling domestic policy/ legal environment to enforce FPIC in Extractive Industries leaves communities at the mercy of investors in the sector. This gap gives investors freedom to disregard concerns of communities where they operate in. Communities are rarely engaged and as such community members do not benefit from the natural resources extracted from their own villages.
Further, the training stressed that the mining database is inaccessible putting transparency and accountability in the sector into question. For instance, there are over five active mining licenses and more than ten prospective licenses in Karonga but people do not have access to this information and are not engaged I decision making so that they also benefit from mining.
The CSOs, therefore, resolved to advocate for consolidated database of mining licenses and  enabling domestic policy/ legal environment for enforcing FPIC through a position paper and other forums so that community members may also start benefiting from the sector.
Speaking during the training, Reverend Father Leslie Mtekateka said Civil Society Organizations in Karonga have spoken enough on Extractive Industries with little success as communities are yet to benefit from their natural resources.
Among other factors, he said this is because community members themselves say nothing in the midst of exploitative mining activities. Father Mtekateka, therefore, recommended more capacity building for traditional leaders and community members to demand meaningful engagement in decision making.
Fifteen Civil Society Organizations working in Karonga attended training. The training was coordinated by Justice and Peace of Karonga Diocese with financial support from Australian Aid through Oxfam in Malawi on "Inclusive and Transformative Extractive Industries in Southern Africa Project" which is being implemented in T/A Kyungu and Kilupla in Karonga.