By Moses Raymond Kamanga
Before the 15th of January 2015, all Malawian nationals celebrated the brave life of Rev. John Chilembe. Thereafter, one more reason was attached to the date: celebrating another extraordinary brave life of Rt. Rev. Joseph Mukasa Zuza.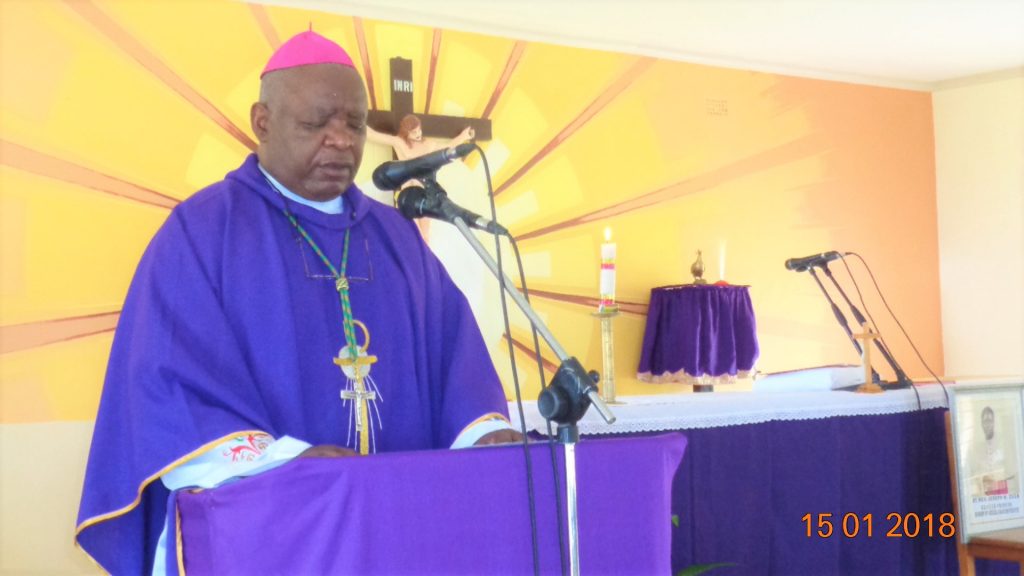 Leading the Catholic Christians of the Diocese of Karonga in Eucharistic celebration commemorating the life of Late Bishop Zuza on Monday, 15th January, 2018, Bishop Martin Anwel Mtumbuka highlighted the life of Bishop Zuza centering on his "servant" character.
"When gathered as Bishops at ECM plenary, usually members of Catholic Women Organisation served us during meal time. But Late Bishop Zuza would join the ladies to serve us his fellow Bishops. This is a rare character that Bishop Zuza had." Stated Bishop Mtumbuka as he introduced the memorial Mass which he offered in the St. Joseph the Worker Cathedral.
He also reminded Christians from all corners of the Diocese, who gathered in the Cathedral, that before Karonga was a diocese, Bishop Zuza pastored this whole area and most Christians knew Bishop Zuza except very little children: hence the reason to set aside 15th January as a day of reflection and prayer for the fallen Hero; Bishop Zuza.
Bishop Joseph Mukasa Zuza died on the 15th of January, 2015 in a road accident at Nthungwa on Mzuzu – Mzimba road as he was driving to Mzuzu from his home. He was laid to rest on 19 January, 2015 at St. Peter's Cathedral in Mzuzu.
He hailed from Mhlafuta Village, Malembo area in Mzimba District. Until the time of his death, he was the Chairperson of the Episcopal Conference of Malawi.
Bishop Zuza is fondly remembered by Catholics and all people as a cheerful and bold leader. He fearlessly pointed out the wrongs, even those committed by government.
May His Soul Continue Resting In Peace!