By Erick Nyondo (Seminarian)
To cultivate, nurture and enhance a spirit of hard work, since 2015, Karonga Diocese Seminarians have had a specified period of two weeks each year to work in the farms of the diocese before going to parishes for Pastoral experience. The sole purpose for this paramount initiative as introduced by Bishop Martin A. Mtumbuka has been to live out the vision of establishing the local Church (Karonga Diocese) as a self-reliant Diocese.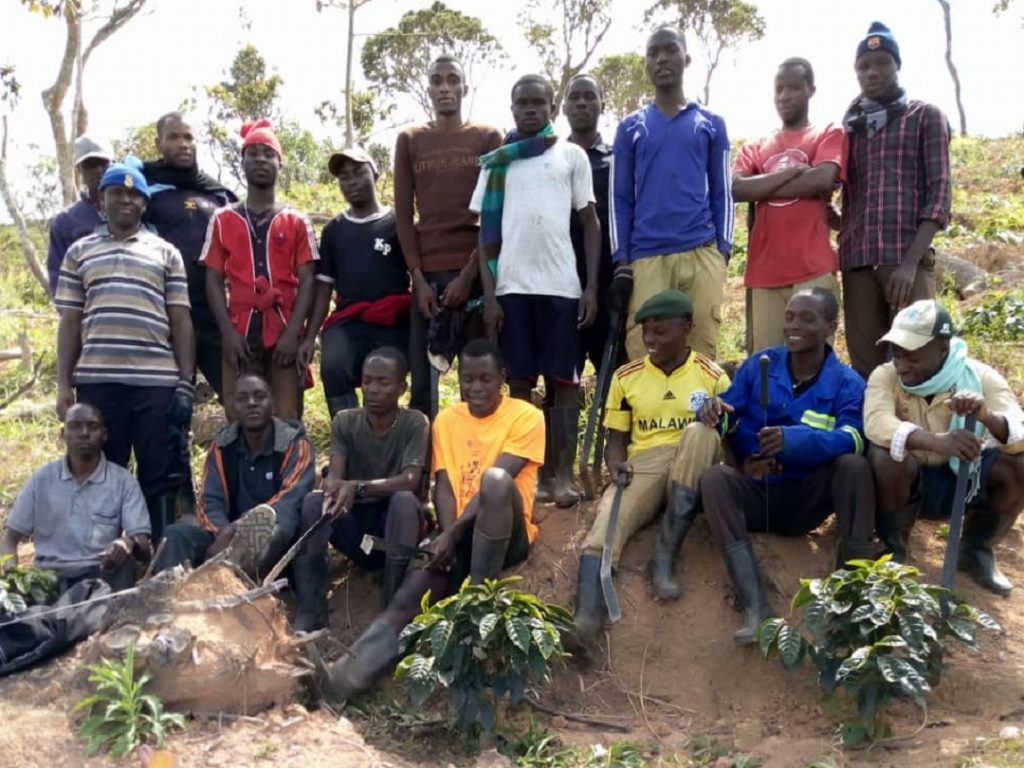 From 4 to 20 July, 2019, all the seminarians of the Diocese of Karonga went to Chipunga Farm in Nkhatabay to work in the coffee and macadamia fields. The group which comprised of seminarians and deacons worked dedicatedly on the farm for two weeks. Their presence and different experiences encountered there ushered in a number of advantages to the lives of these young men and their vocation in particular as future priests.
Firstly, the presence of all seminarians at Chipunga served as a uniting factor strengthening their sense of brotherhood. Since these seminarians learn in different seminaries Kachebere (Mchinji), St Peter's (Zomba), Peramiho (Tanzania) and Sedes Sapientiae (Italy), the meeting at Chipunga helped strengthen the bond of friendship. They were always together, united in the mission and fixed on the single vision; sharing their seminary experiences. Their communal life was also fostered through the communal celebration of Mass and sharing of meals.
Secondly, the work which these seminarians did on the farm helped them to appreciate the inestimable value of self-reliance, sense of responsibility and resourcefulness. The marks of today's evangelisation carry with them the spirit of responsibility, self-reliance and industriousness. The work at Chipunga enabled the seminarians have the chance to begin thinking over their mission and the material demands with which their mission is conjoined. They have also been challenged to adopt the attitude of thinking creatively and thinking only possibilities that can elevate their lives, the Church and society at large from laziness, stagnation and unproductivity.
Thirdly, the initiative of farming has also given the seminarians the opportunity to develop zeal for work and hardworking spirit. The very fact that these seminarians belong to the diocese that thinks and dreams big, that works and emphasises on work, they themselves have been to some extent challenged to improve their lives through hard work in order to experience the pride of earner-ship and ownership while proliferating their personal potentials and capabilities for survival through manual work.
Lastly, from the whole vision, work and the industrious elements of the diocese as represented by Chipunga Farm. The seminarians have enjoyed the power of connectedness in maintaining the welfare of the church.
The hope is that in each seminarian, the seeds of being resourceful, industrious and self-reliant have begun to germinate and take root. They will in any case live out the missionary spirit that their diocesan motto proclaims, "We shall go to them".