By Vincent Shaba and Violet Maluwa
The Diocese of Karonga through its Health Desk coordinates quarterly management meetings with management teams of health facilities under the Diocese. Such meetings serve multiple purpose including updating each other on present functioning of facilities, sharing new developments and orienting each other in local and international arising matters.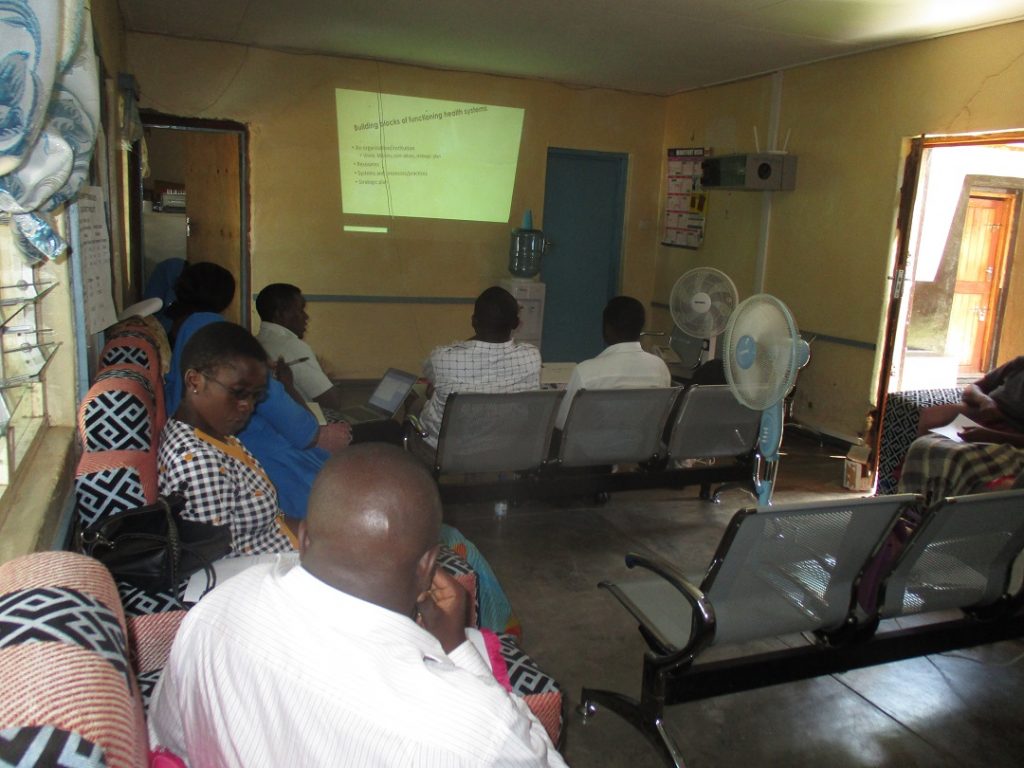 Among a number of issues discussed in the recent meeting, management members focused on orienting new management members to management functions, procurement and finance procedures and the newly constructed Chisenga Clinic.
Additionally, management members also discussed issues raised during a recent Christian Health Association (CHAM) board meeting concerning dressing code of staff and pension scheme in health facilities under this body.
Four health facilities under the Diocese namely Kaseye Rural Hospital in Chitipa, Atupele Community Rural Hospitals in Kaporo (Karonga), Hope Clinic at Karonga Boma and St. Anne's Health Centre in Chilumba host these meetings on rotational basis.
The Diocese recognises that Lack of capable leadership and organisational management to implement effective health programs and build strong health infrastructure leads to poor public health outcomes. It is also aware that trained health professionals in Malawi rarely have any training prior to being offered a managerial position. Health related trainings focus more on direct program implementation roles than leadership and management competencies. Most of the health service managers are promoted to managerial positions on account of clinical expertise without being prepared for their new positions.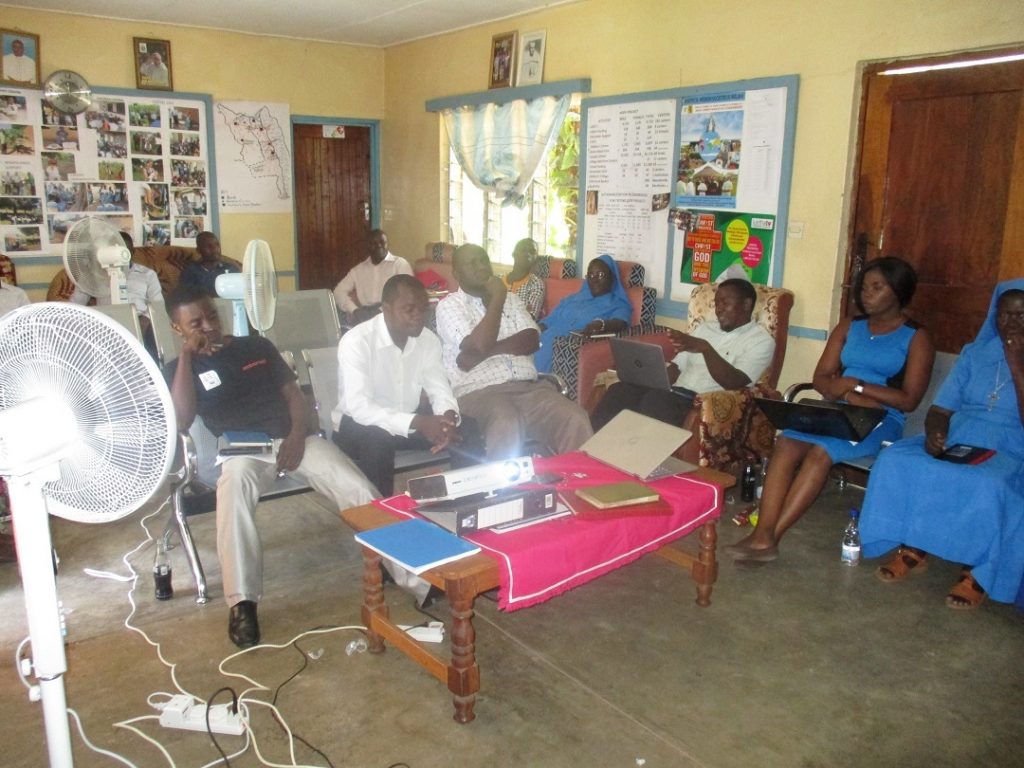 In this regard, the Diocese, through the Health Desk organises staff specialized in different management disciplines for example clinical, human resource and finance to orient management members from health facilities under the Diocese in leadership and organisational management. Facilitators during these meetings and other forums with above expertise come from the Curia office of the Diocese as well as government health facilities.
Strengthening of management teams is addressed through a number of interventions namely building capacity of management members through in-service training in general administration, upgrading of finance and procurement procedures and monitoring and supervision.
Additionally, the health Desk is working with health facilities in adoption of the Human Resources (HR) and Finance Manual released by a regulatory body of Christian Health Facilities (CHAM). These meeting are conducted in line with Karonga Diocese strategic plan (2016-2020) aimed at strengthening coordination of health management teams.
Speaking during an interview the Health Desk Officer, Vincent Shaba, said that these meetings are very helpful management members of facilities multiple issues including management and financial issues that affect health facilities. "We thought it wise that we should restructure our management so that facilities should have more effective management teams and also promote transparency and accountability." He also added that such meetings help them to update each other on developments that are taking place at local as well as national level.
One of the Health facility Managers, Sr. Clementine said the meeting will help them know how to run their hospitals effectively, in terms of dressing cold discipline how to run finance without.