By Norbert Mzembe
In living the spirit of Laudato Si, which calls for care of the environment, Miracle Technical Institute in Karonga embarked on a tree planting exercise to replace trees cut in the course of construction work and practical training in carpentry and joinery, and bricklaying.
The institute, which falls under the Catholic Diocese of Karonga, partnered with  Technical Entrepreneurial and Vocational Training Authority (TEVETA) to carry out the exercise during which 3000 seedlings were planted at the school's campus.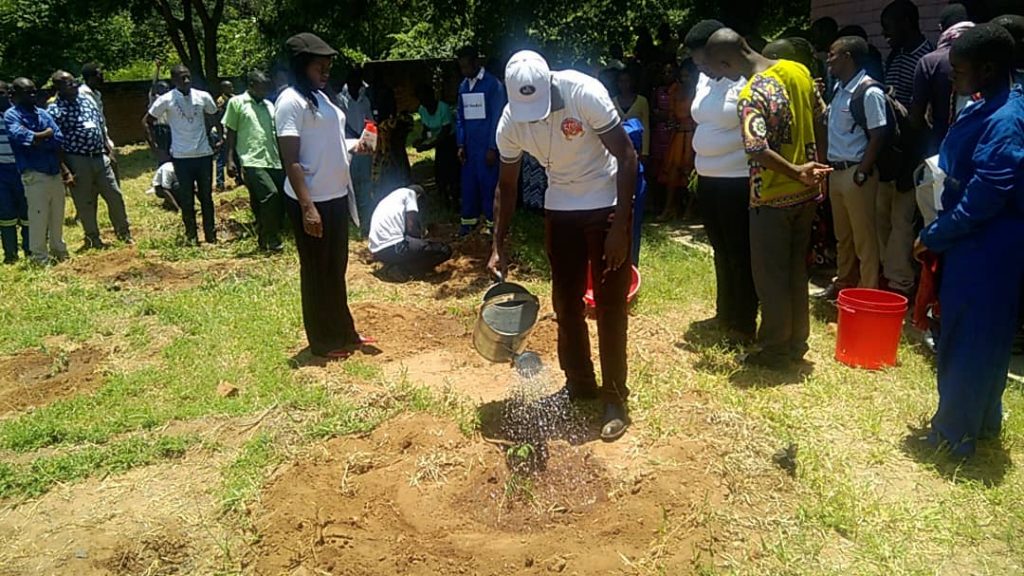 Speaking during the launch of the exercise, Brother Pachalo Joseph Mfune, Director of the institute admitted that the school has for decades been an enemy of the environment by cutting down trees without replacing them. He said the management decided to embrace nature by replanting trees where they are cut, because the college relies much on trees for most of its activities.
"Over the past ten years the college has some many activities that led to excessive cutting down of trees for the construction work without replacement," he said.
TEVETA Regional Service Centre Manager for the north, Conceptor Kachoka said it remains their responsibility to nurture the environment by planting trees, especially at Miracle Technical Institute, because they promote technical courses like carpentry and Joinery (CJ), bricklaying and others which demand more trees.
She then urged students and all members of staff at the college to look after the trees they have planted for the benefit of the future generation.
During the exercise, at least 3000 tree seedlings were planted within the college campus and every student from each department was assigned to plant eleven (11) seedlings which they are expected to take care of.
TEVETA thereafter, promised to give tokens of appreciation to students whose trees will survive as a way of motivating them to nurture the trees.
This was the first time for Miracle Technical to replace the trees that the college has been using in the construction of facilities such as classroom blocks and furniture.