Pastoral Secretariat
A team of Missionaries of St. Francis De Sales (MSFS) from India led by the Provincial Superior of South East India Province, Father Ignaci Muthu are visiting Karonga Diocese to assess the prospects of opening a mission in the Diocese.
The Diocese of Karonga will take them to different parts of the Diocese so that they can appreciate the pastoral situation. The team made a courtesy call to the Bishop of Karonga Diocese, His Lordship Martin Anwel Mtumbuka. Also in attendance were the Vicar General of the Diocese of Karonga, Monsignor Denis Chitete and the Pastoral Secretary, Father Joseph Sikwese.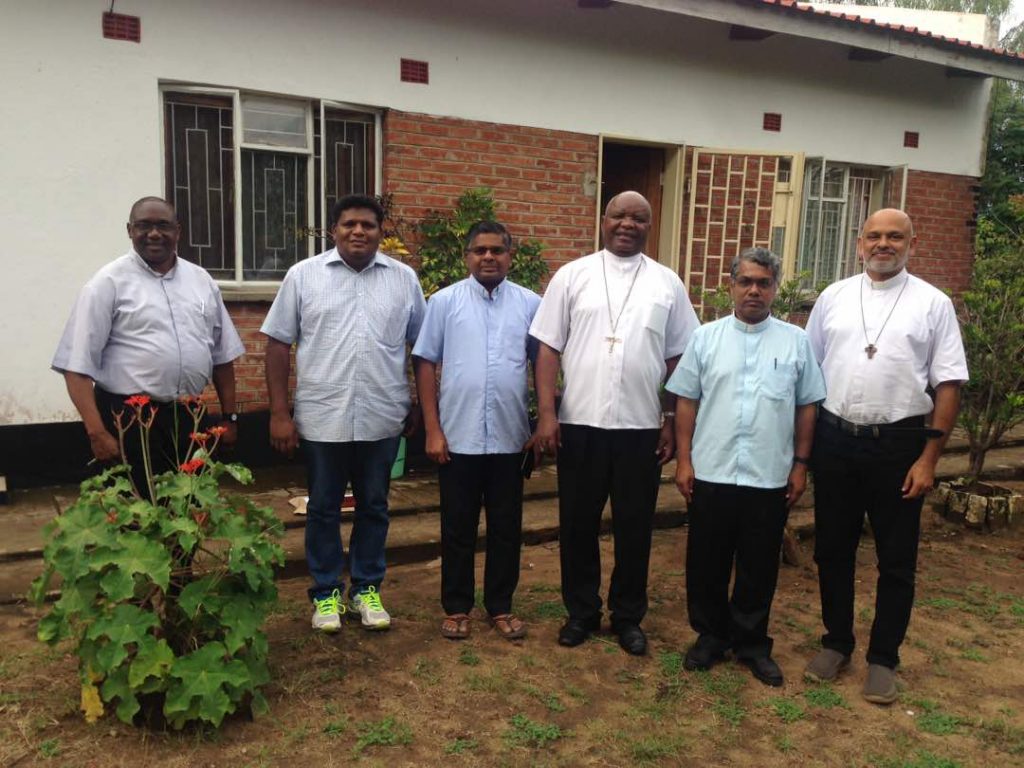 The visiting team is comprised of the following: Father Ignaci Muthu MSFS – Provincial Superior South East India; Father Kanickai Daniel MSFS – Provincial Counsellor in charge of missions; Father Susairaj Sebastian MSFS – The confrere who is designated to work in Malawi Mission; Father Johnson Kallidukil MSFS (former Provincial of East African Province who initiated contact with Karonga Diocese in 2012).
The Diocese of Karonga has 13 priests who are currently working in the Diocese, three priests are abroad for further studies. The Diocese has 9 parishes serving 67000 Catholic Christians.