By Wallace Nyirongo*
The Pastoral Team of St Francis de Sales Parish of Karonga Diocese organised a one-day leadership seminar which drew participants from local parish councils, Catholic Women Organization, Sacred Heart of Jesus, choir, youth, catechists and priests.
The seminar, which was facilitated by Father Albert Chirwa of St Denis Parish in Mzuzu Diocese, dwelt on the ultimate end of all evangelisation work, "salvation for all'.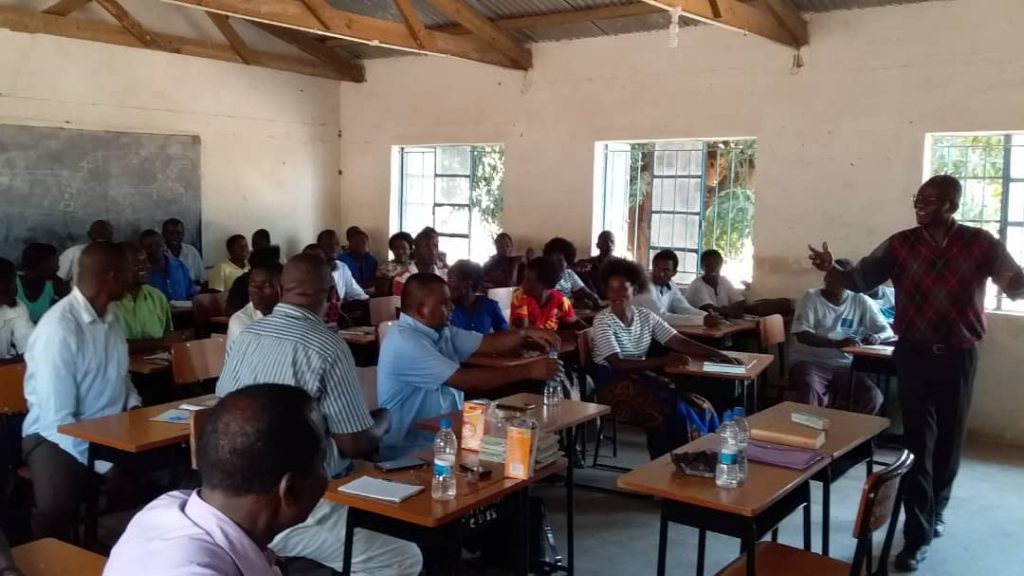 "Spiritual needs of the people are what leaders should strive to address and promote. Therefore, servant leadership is required from each one of you as you discharge your duties. Jesus Christ showed us how to lead others and so we are to embrace that,"
"Christian leaders lead by example, are visionary, persevering, mature, transparent, humble and are able to empower others," Said Father Chirwa.
Leaders were cautioned to refrained from things that might make them fail in their service. He urged them to guard themselves against tendencies such as laziness, pride, jealousy, drunkenness, corruption, and love for money which are capable of ruining their ministry. He further urged the participants to strive to be in full communion always.
Participants were also called to reflect on marriage values that are being compromised.
"Love is no longer a uniting factor in marriage. There are marriage breakups due to adherence to cultural values that contradict the values of Christian marriage; love for money has become a basis for marriage breakups," said Father Chirwa.
St Francis de sales Parish, which was officially inaugurated by Right Reverend Martin Anwel Mtumbuka of the Diocese of Karonga and handed over to Fathers of Francis de Sales on 4th of May 2019, has over 2000 members from seven outstations.
*Wallace Nyirongo is Catechetical Methodology Advisor for St Francis de Sales Parish