By Philip Chisi (Methodology Advisor)
Two teams from St Joseph the Worker Cathedral Parish emerged victors in Karonga Deanery Junior Sunday School Quiz and choral competitions which took place at St Mary's Parish on Sunday 27th May, 2018.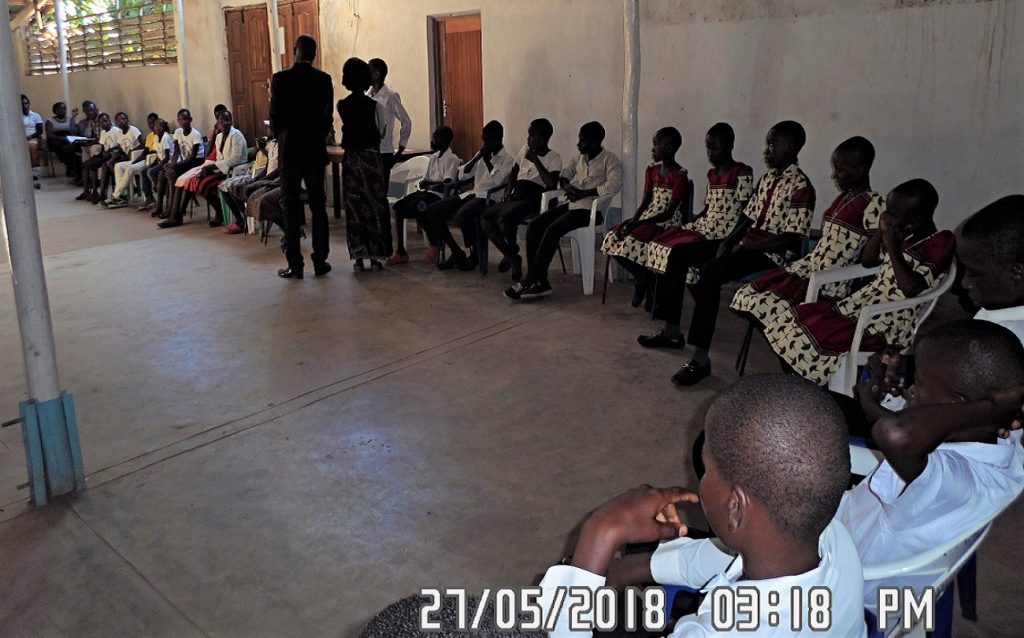 Joseph the Worker Cathedral Centre and St. Helena Sub-Station (Vilawule), both under St Joseph the Worker Cathedral Parish, scooped first positions in quiz and choral competitions respectively. These two teams will carry the Karonga Deanery flag as they meet fellow victors from Chitipa Deanery in the Diocesan finals.
The event attracted over 180 Junior Sunday School leaners from all the five parishes in the deanery. The quiz contest was among the following teams; St Mary's Parish Centre, Kangindwa (St Steven's Parish), St Augustine (Livingstonia Parish), St Joseph the Worker Cathedral Parish Centre and St Anne's Parish Centre. Each team was given a set of five questions, to respond to, corresponding to the number of contestants in each team.
St Joseph the Worker team answered all the five questions correctly and scored ten points, followed by St Steven's Parish, which scored nine points. St Anne's and St Teresa scored 7 points each while St Mary's Parish Centre came last with five points.
The choral competition involved St Mary's Centre, Vilawule (St Joseph), Kangindwa (St Steven's), and Wovwe (St Anne's). All teams, having won parish level competition, were well prepared for this competition; making it stiff. According to the Chief Judge, Gregor Lusale, the standard for judgement was availability and consistency of the four main voices (soprano, alto, tenor and bass), balancing and general impression.
In appreciation, the Sunday School Project Coordinator, Benjamin Msowoya expressed satisfaction with the positive improvement in both mastery of the catechism and singing.  He thanked all the Sunday school instructors for their dedication in organizing and training their learners.
There is now no distinction in matters of mastering catechism or singing between those Junior Sunday School learners from rural areas and those from urban areas as evidenced by the ability of those substations, far from the parish, managing to get to top position.