By Philip Chisi (Methodology Advisor)
Junior Sunday School (JSS) learners of St Mary's Parish on 15th April, 2018 visited their friends of St Mary's School for the Blind where they also donated some items. As part of their Easter charity activities, the children donated food items such as maize flour, cooking oil, packets of salt and packets of sugar. They also donated bars of soap, and clothes.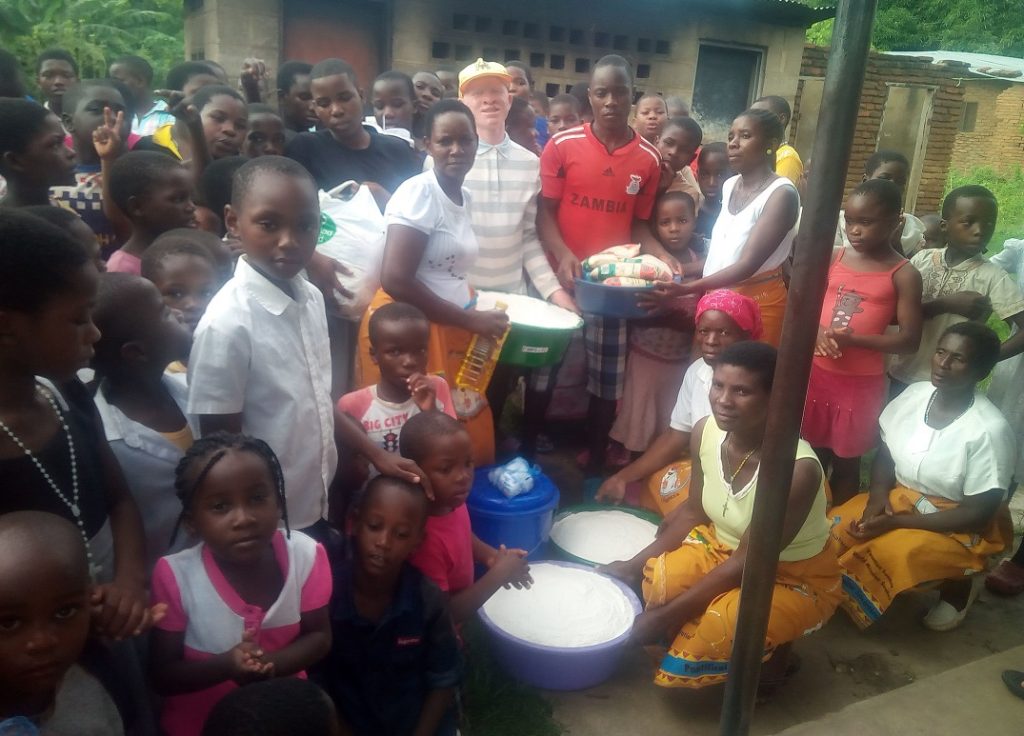 Over one hundred Junior Sunday School were part of the ceremony. According to the JSS children, they organized the charity work in line with what the Church teaches them to support their friends in need. They said they felt a great need to contribute the little they had to support their friends in readiness for the academic term beginning on 16th April, 2018.
They further explained the event was organized to appreciate the role played, by one of the learners of St Mary's School for the Blind, towards the success of St Mary's Zone in JSS quiz. Love Kayange, a learner at the school, was a most outstanding contestant in the last quiz edition.
In appreciation, the Headmaster of St Mary's Boys Primary School thanked the children for their generosity towards their friends and the school as a whole. He encouraged them to continue growing in the spirit of unity and love. He further extended his appreciation to the priest at St Mary's, Father Joseph Moloka Sikwese, and Sunday school instructors for instilling the spirit of generosity in the JSS.
The office of the Catechetical Methodology Advisor thanked the JSS for commencing such works of Charity. The young ones were further encouraged to work hard in school as the last term of the academic year commences.
The Junior Sunday School, which falls under the Children's Desk of the Diocese of Karonga, accommodates children from 5 to 13 years old. According to the Diocesan Sunday School Coordinator, Mr. Benjamin Msowoya, apart from faith formation, Junior Sunday School children are also formed to be sensitive to the needs of others and be missionaries to other needy children.
This activity is in line with the spirit of the worldwide Holy Childhood of Pontifical Missionary Society (PMS) of which Sunday School Ministry in the Diocese is part.