By Princess Temwa Kamanga
Catholic Scouts from St Mary's Parish under the Diocese of Karonga, led by Catechist Dominic Nkhambule, on Saturday, 7 March, 2021, visited Karonga Prison where they donated three cartons of soap to assist in the fight against Covid-19.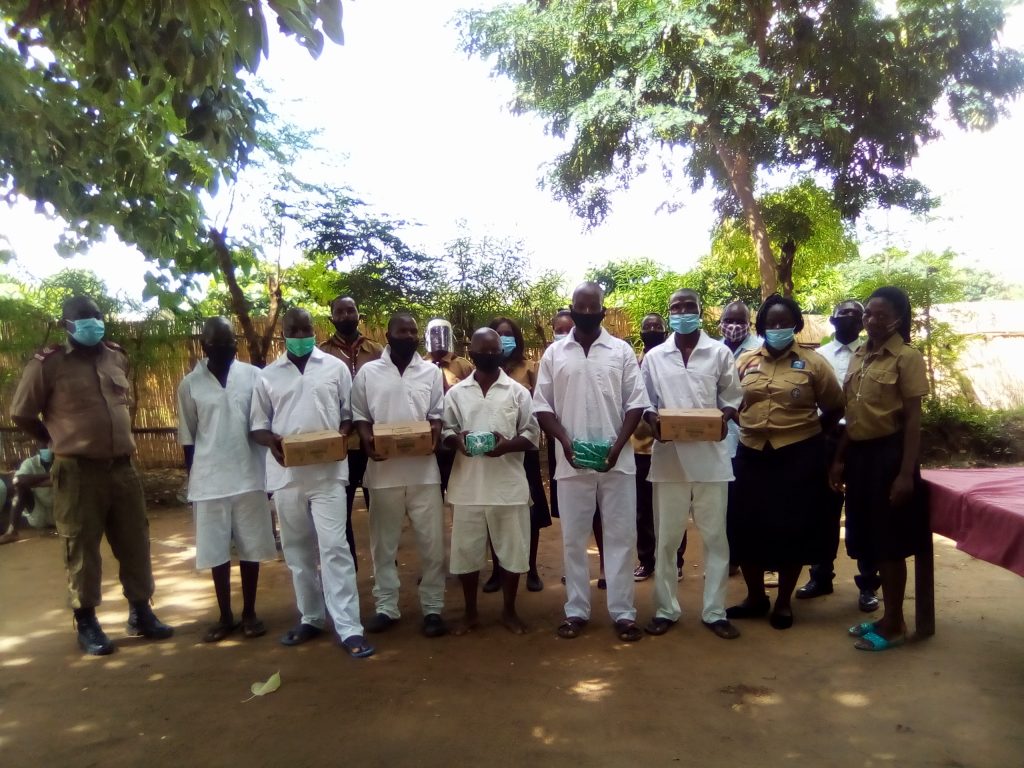 Speaking on behalf of her fellow Scouts, Jacqueline Njovuyalema said they decided to reach out to those in need, especially at this time when the second wave of the various is affecting many people, as part of their Lenten observance.
"As St Mary's Scout members, we took it upon ourselves to reach out to Karonga prisoners in this Lenten season and help out in the fight against covid 19 pandemic," Njobvuyalema explains.
She further asks other Christians and people of goodwill to reach out and help those in need in one way or the other.
In his remarks, Karonga Prison Chaplain McDonald Matope, expresses his gratitude calling it a timely donation as it has come when the whole world is fighting against Covid-19 pandemic.
Mr Matope has pleaded with other well-wishers help with other items like hand sanitizers and Chlorine just to mention a few.
"I am very happy with the donation made by St Mary's Catholic Scouts, as it has come at the right time. We are facing a number of challenges in this pandemic which need urgent attention. I humbly request for other well-wishers to help in other ways," McDonald Matope explains.
During the Lenten Season, Catholics are encouraged to pray, fast and give alms to the those in need. This year's theme for the Diocese of Karonga is Spiritual and Corporal Works of Mercy, where visiting prisoners is among the seven corporal works of mercy.