By Princess Kamanga



The Parish Priest of St Mary's Parish in Karonga Father Joseph Moloka Sikwese has called on young participating in the vocational skills training to work hard and make the most out of the training for their own and the benefit of their communities.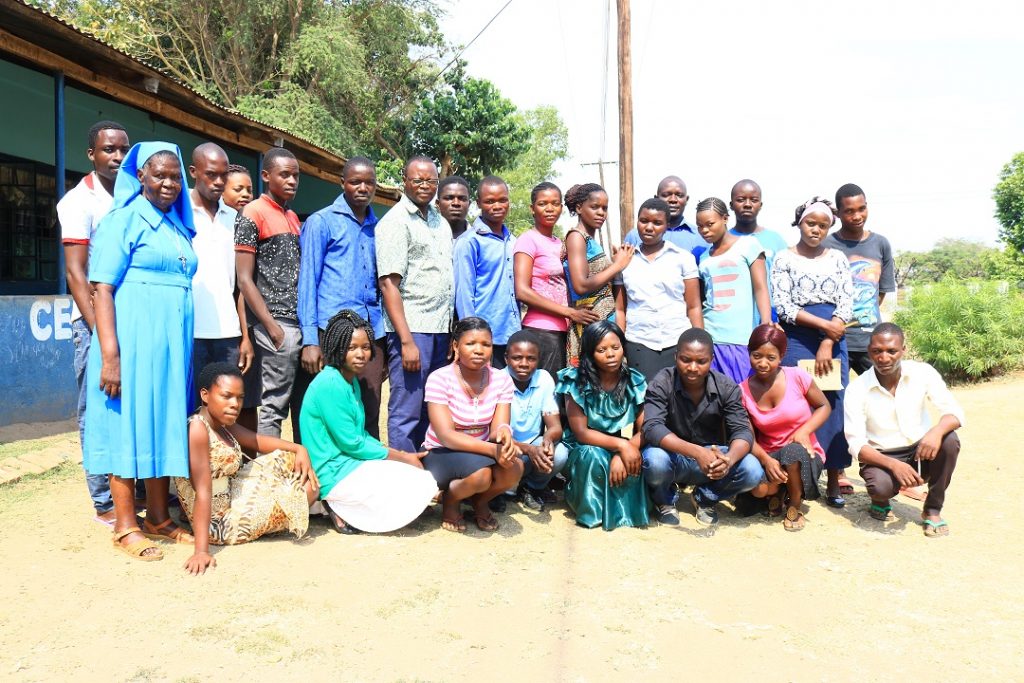 Father Sikwese made this call when he opened a vocational skills training for the young people of the parish at Lusubilo Orphan Care Center, in Karonga District.
Father Sikwese, who is also the Pastoral Secretary of the Diocese of Karonga and Bishop's Secretary, said the training is in response to the many challenges young people are facing which push them into delinquency.
He further said the training is aimed at empowering the young people to be self-reliant and in turn avoid indulging in prostitution, drug and alcohol abuse, stealing and other forms of violence.
The vocational skills training will see young men and women being trained in trades such as tailoring, carpentry, business management and entrepreneurship.
The beneficiaries of the training programme expressed their gratitude for the training, saying it will transform their lives for the better since they will have an occupation of some kind and a source of income.
"The training will help us to avoid engaging into bad behavior as we will be busy here at school than just being idle at home. After the training, we will be able also to transfer the skills to our friends," said Chance Mwanjawala, one of the trainees.
The training is an initiative of St Mary's Parish in response to the high unemployment rates which trigger socially unacceptable behavior among young people. After the training, the young people are expected to start up their own businesses to sustain themselves. The training programme will run up to 31 May, 2019.

The project is funded by the Maltese Foreign Affairs Department through St Jean Antide Foundation of the Sisters of Charity of St Jean Antide, Malta