By Nyozomo Gondwe
More than 150 Catholics from various secondary schools under St Matthias Parish had their hearts set ablaze with God's love at the Young Catholic Students (YCS) rally, held at Mughese Hall of the Church at St Matthias Parish Centre, with participants being called not to be ashamed of their faith.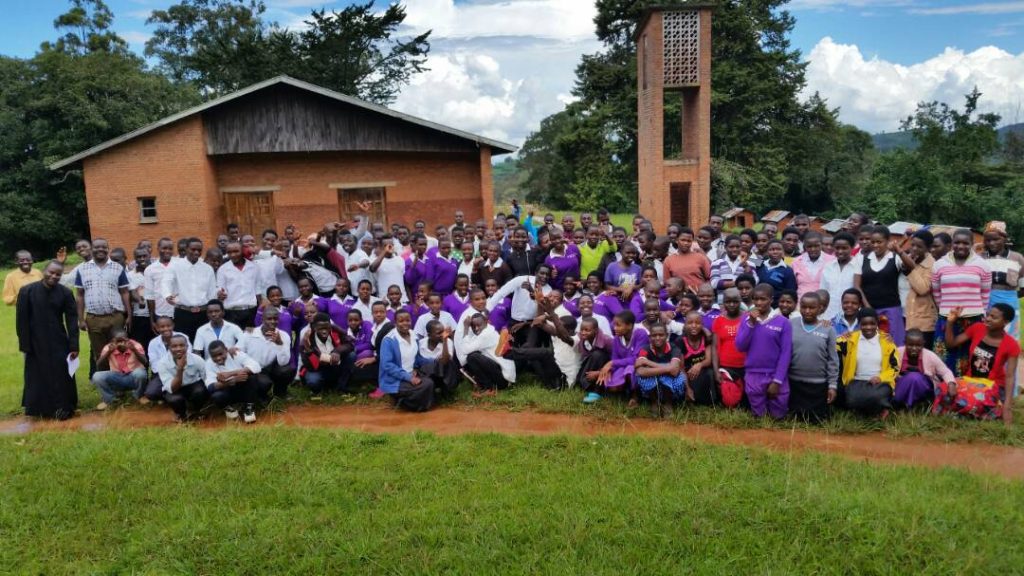 Speaking during the rally, Parish Priest for St Mathias Mulumba Parish, Fr. Bernard Silungwe, encouraged the youth not to be ashamed of their faith, saying those who share their faith, gain a deeper understanding of Christ.
"As a Parish, it is our desire to have the holistically transformed youth. We want to have the youth who are agents of positive change and this can only be realised young people are spiritually and academically active," said Father Silungwe.
He advised them to work hard at school, saying every parent wishes their children to come back from school with academic certificates not pregnancy. He further advised the youth to reflect well in choosing their vocation and discouraged them from indulging in behaviours that would hinder them from accomplishing their ambitions.
Speaking on behalf of the students, Chairperson for YCS at Misuku Community Day Secondary School, Mathias Chiona, said the meeting has come as an eye opener on how they should live their lives.
"As YCS, we face a lot of temptations at school, but let me encourage my fellow students to stay focused on Christ to achieve our dreams," Said Chiona.
He lamented that the young generation must be used as a tool for peace, unity and spiritual stability.  He expressed concern over the tendency of some parents who interfere in their children's choice of vocations.
One of the participants, Agnes Simkonda, said the rally was well organised and patronised as compared to last year.
"I am impressed with the active participation of the youth in the liturgy. The liturgical dancers were drawn from all schools and the youth took all the leading roles in the Sunday Mass", she said.
The YCS rally, which took place from 20- 22 April, 2018, attracted students from Misuku CDSS, Sokola CDSS, Pine Private School, St Mathias Private school and some youth from within the Parish.
The rally was conducted under the theme "Raising Generation of Holistically Transformed Leaders" where students reflected on different topics with purpose of equipping them to be active in both spiritual and academic life.
The topics included the following: YCS versus Catholic students; vocations: call to Christianity; call to life of servicing God in marriage, priesthood and religious life; behaviour change and HIV/AIDS; human dignity with emphasis on fornication, contraceptives, prostitution, human trafficking and child labour.
The meeting was organised with funds from the Coppel Family under the Sunday School Project of the Pastoral Commission.