By Maureen .P. Soko
Traditional leaders surrounding Chinunu Irrigation Scheme in Mwalughali Village under Traditional Authority Kyungu have on 2nd November, 2018 signed an agreement that the land belongs to community members who are members of the scheme.
The signing ceremony took place in the presence of the representative of the District Commissioner for Karonga District, the Caritas Secretary of the Diocese of Karonga, Mwawi Shaba and community members.
The signing of this agreement is an assurance that the community members can now develop the scheme, in collaboration with the Development Desk of the Diocese of Karonga, without fears of future land disputes which are common in Karonga.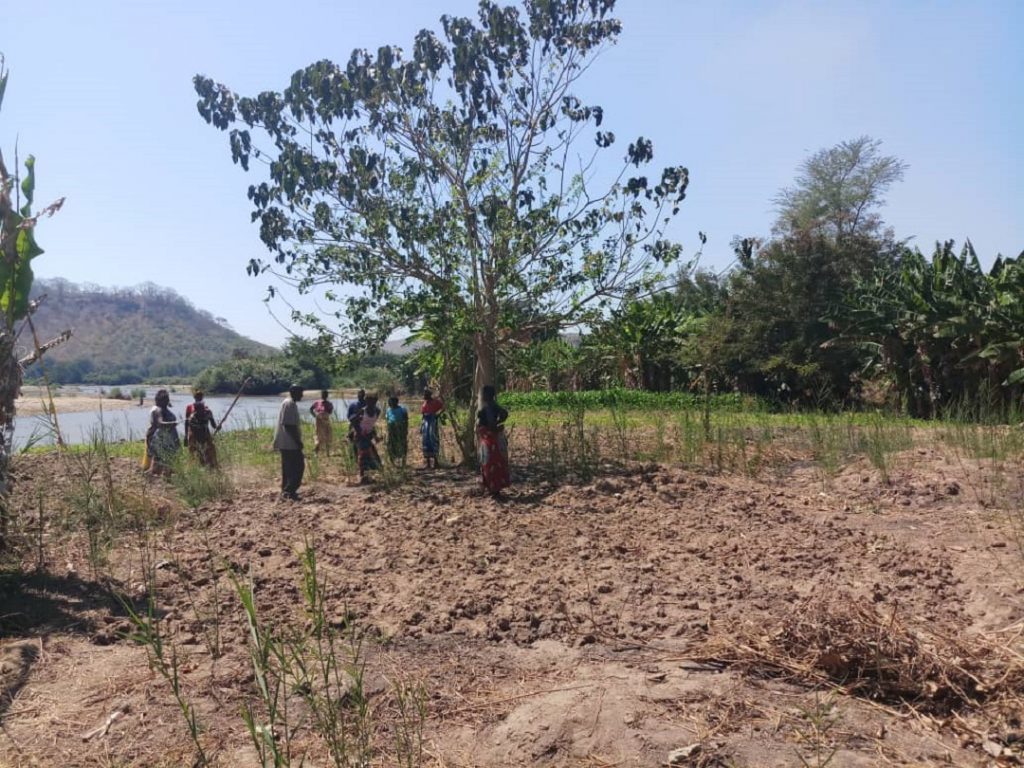 According to the Desk Officer for Development Desk of Karonga Diocese, Franklin Msiska, apart from evangelization, the Church has the mandate to help people in development activities like farming to ensure food security.
Mr Msiska said, the agreement will help to avoid wrangles since all parties have agreed that the land does not belong to anyone but the group.
He also added that the agreement will attract donors to aid the scheme.
"This agreement is very important because well wishers will be assured that their resources will be utilized effectively because no conflict will arise due to land ownership." said Msiska. 
On his Part, Mr Tembo who represented the District Commissioner appreciates the diocese for its efforts to develop the district. He advised scheme members to take good care of the scheme when fully established for it to benefit the community.
Talking on behalf of scheme members, President of Chinunu Scheme Lowani Simbeye said, currently the group depends on rain only because it does not have effective irrigation equipment, other than watering canes, which makes it difficult to irrigate during dry season.
According to him, hunger will be history in the area if they grow crops throughout the year.
Irrigation farming is one of the components under the Integrated Rural Development Project of the Development Desk. Among other things, the project is promoting climate smart agricultural technologies, vocational skills training for the youth, promoting afforestation and the use of energy efficient stoves. It is through this project, funded by Misereor Germany, that the diocese got into contact with members of Chinunu Scheme.
The Chinunu Irrigation Scheme started in 2009 with only 37 people, 32 women and 5 men but currently has more than 100 members.