Catholic Scouts Organisation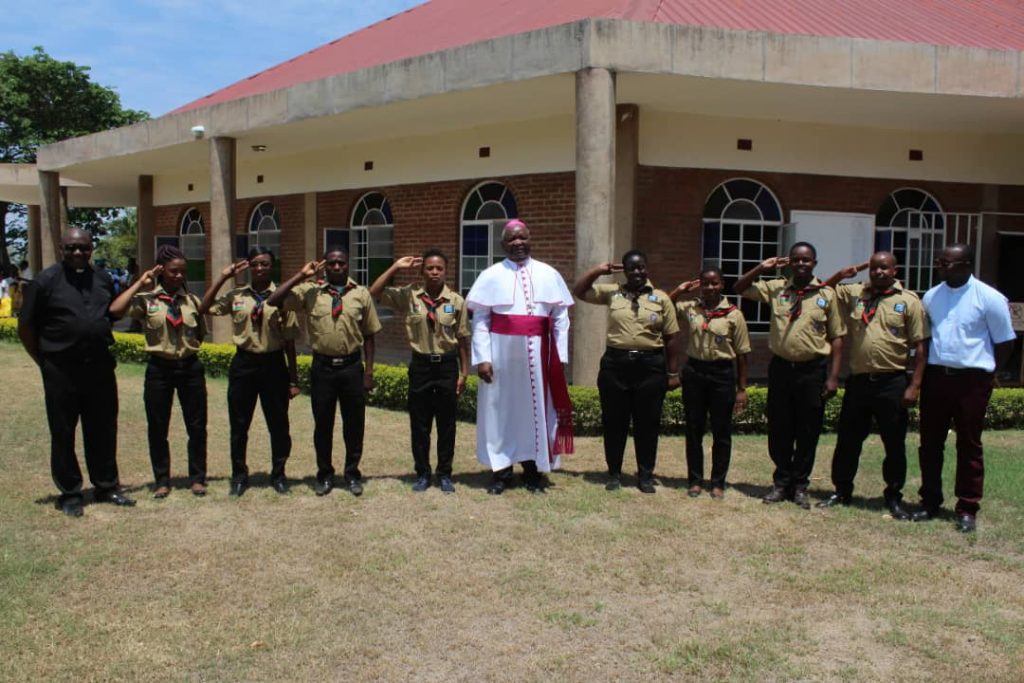 The Catholic Scout Organization of the Diocese of Karonga was established in October 2019 by Bishop Martin Mtumbuka. Its particular purpose is to contribute to the comprehensive education of young people through the scouting educational method enlightened by the Catholic faith. The new group is a member of the Scout Association of Malawi (SAM).
The Diocese of Karonga wants to grow the Catholic Scout Organization in order to reach out and develop more young people. To fulfill this purpose there is need to make sure that the Scouting program is available and attractive to all young people in the Diocese. This means doing some things differently by providing better support to Scout Groups, engaging proactively with schools and churches centres so that they start new Scout Groups.
Scout to become the prominent youth organization in the Diocese of Karonga.
The Mission of Scouting
The mission of the Catholic Scout of the Diocese of Karonga is to contribute to the education of young people, through a value system based on the Scout Promise and Law, to help build a better world where people are self-fulfilled as individuals and play a constructive role in society.
Involving them through their formative years in a non-formal education process.
Using a specific method that makes each individual the principal agent in his or her development as a self-reliant, supportive, responsible and committed person.
Assisting them to establish a value system based upon spiritual, social and personal principles as expressed in the Promise and Law.