By Winkly Mwaulambo – TFM
The Catholic Diocese of Karonga has asked Christians not to be hand clappers of unrealistic political leaders who only show up when they need votes and varnish when people are in need.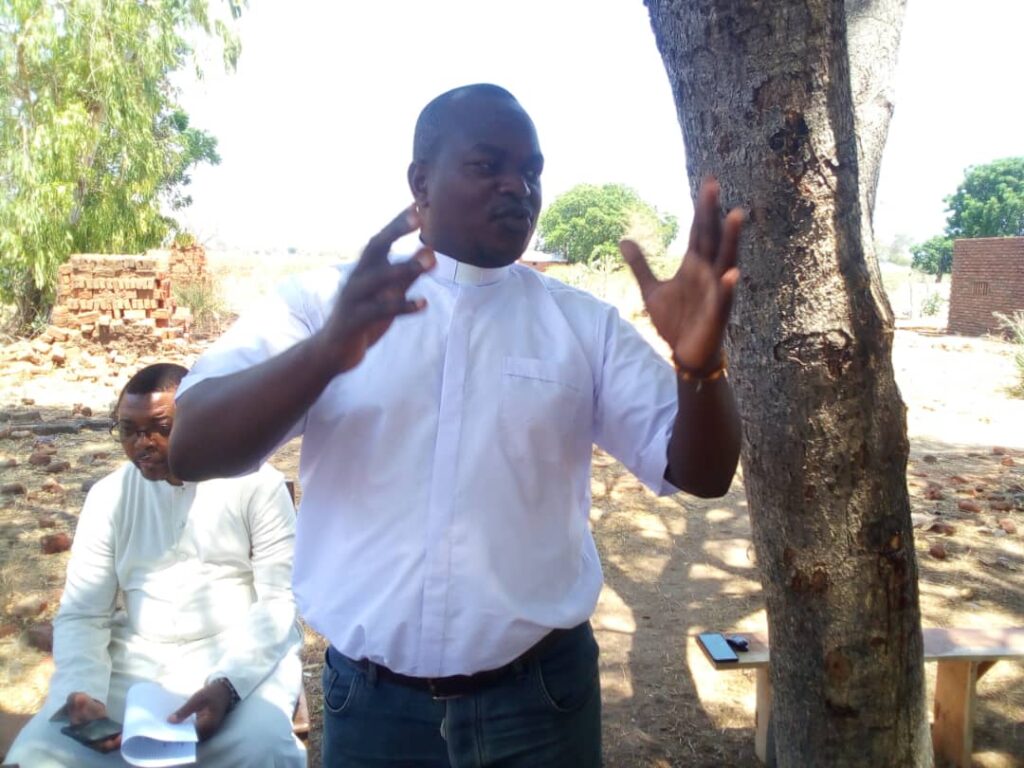 Bishop' and Pastoral Secretary of the Diocese Father Robert Songa made this call yesterday when he presided over a relief distribution ceremony of maize to people who were affected by the dry spell at Lemero Outstation.
Father Songa said it is pathetic to see people in immense challenges which ought to be solved by leaders they chose to represent them, but they are doing nothing in such areas.
"Its high time we have been hearing and seeing people clapping hands for such leaders promising heaven on earth during campaign times, but when voted into power they do not come back to the people's rescue," Father Songa bemoaned.
"Challenges are really hitting people hard in various societies, no medicine in hospitals, prices of goods are soaring every day, farmers cannot afford fertilizer, number of beneficiaries of AIP have dwindled this year, yet we have leaders who can bring solutions but we are seeing nothing at all," Father Songa added.
He therefore, called on citizens to be vigilant and tell their leaders the truth when thing are not good they not fear them.
"I would want to remind you that the duty of politicians is not buying coffins when someone in your village dies. Do not only dance for them to give you a handouts which will not even sustain you, but tell them to develop your communities. Let them respond to your needs," he further said.
Meanwhile, Father Songa has assured Christians of continued support from the diocese while advising them to take care of the food items they have received because it takes people of good will to provide such support.
Karonga Diocese with financial support of MK 24 million from Church in Need of Germany has reached out to 150 households which were affected by dry spell, and the distribution will also go to other parts of the diocese.