By Memory Moyo
With an aim of making sure that priests of Karonga Diocese are working hand in hand with Catholic Scouts in their respective parishes, the Diocesan Catholic Scout has trained the priests to understand the concept of scouts.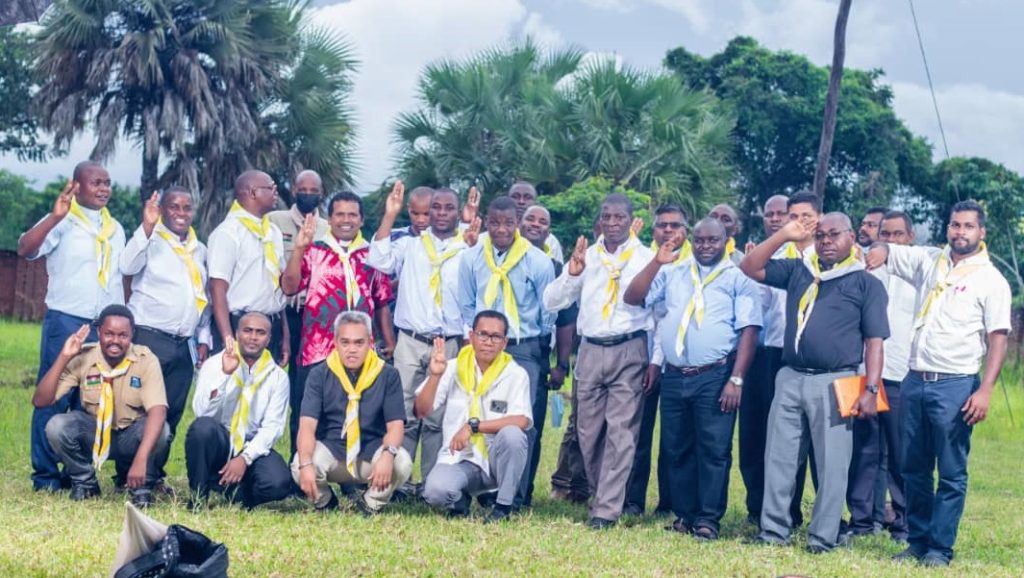 Speaking in an interview at Mikoma Lodge in Karonga District, the Diocesan Chaplain of Catholic Scouts Fr. Joseph Mkinga said it can be very easy for priests to work together with the scouts if only they know how scout is operating.
"It was difficult for our priests to collaborate with the Scouts because they had limited understanding on how Scouts operate. So I believe that this meeting has enlightened them on the operations of the Scouts," Father Mkinga narrated.
On his part, one of the participants Fr. Atupele Kuyokwa from St, Ignatius Parish said it has indeed been difficult to work with Scouts in his parish as he was not well acquainted with the principles of Scouts. Therefore Fr. Kuyokwa has appreciated the knowledge gained through the meeting.
"I really appreciate Fr. Mkinga for organizing this meeting with an aim to making us understand how we can work with our Catholic Scouts. Honestly, it was very difficult for us," Kuyokwa said. The Catholic Scout of the Diocese of Karonga started its official operation on 19th October, 2019, under the initiative of Bishop Aniwel Mtumbuka of the Diocese of Karonga