By Elijah Banda
Bishop Martin Anwel Mtumbuka of the Diocese of Karonga has urged authorities to revisit energy policies to make electricity reliable and easily accessible, to reduce the demand on charcoal in urban areas, if the battle against deforestation is to be won.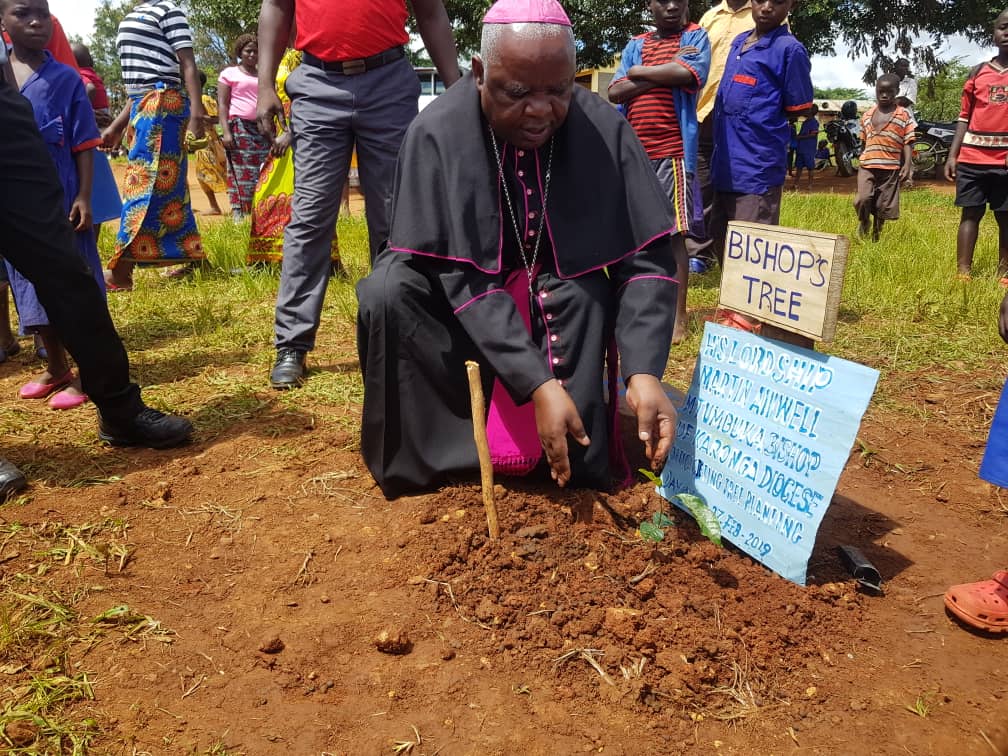 The Bishop made these remarks on Wednesday when he presided over the launch of tree planting season for communities in the jurisdiction of the Diocese of Karonga at Nandanga Primary School in Chitipa, where a total of 1600 trees were planted.
Speaking to the hundreds of learners and communities members at the function, the Bishop acknowledged the reality of climate change and its effects, such as dry spells, flooding, pollution of water sources and pests such as fall army worms.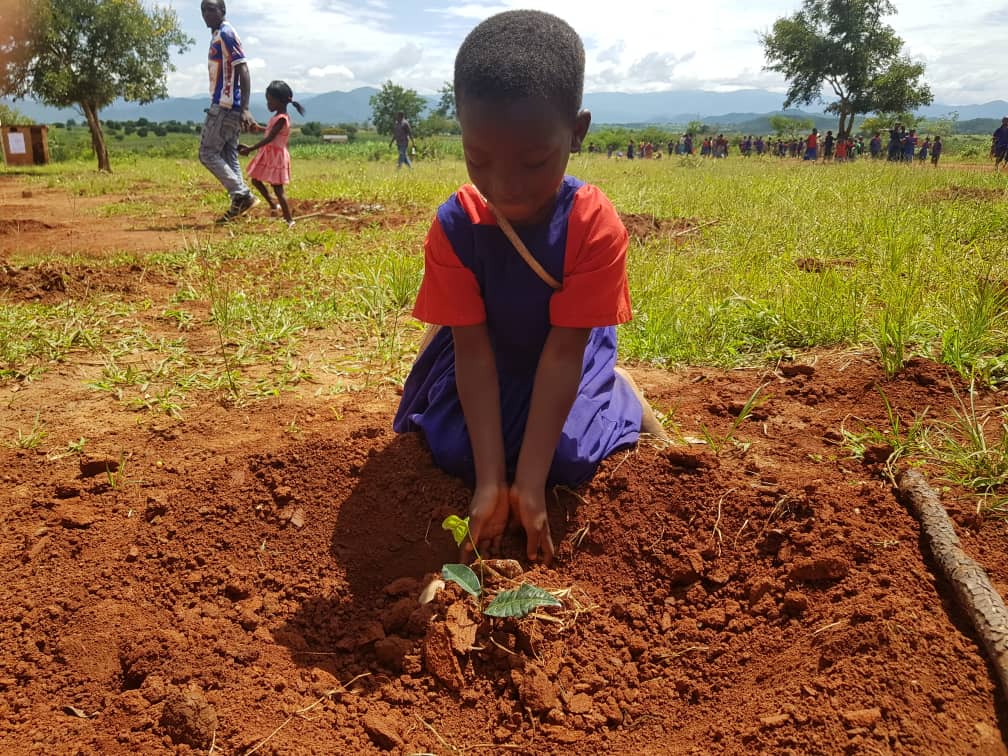 In his speech, the Bishop observed that efforts to curb deforestation, as a mitigation measure for climate change, cannot be addressed by one intervention such as tree planting alone.
Bishop Mtumbuka further asserted that if demand for charcoal is killed in urban centres there will be reduced need for cutting down of trees as charcoal production accounts for 20% of annual tree loss.
"If electricity continues to be a problem to town dwellers, who use charcoal, then the fight against deforestation cannot be won as number of planted trees and those that survive does not match with the energy demand by households, rendering tree planting efforts in vain," Said the Bishop.
Speaking earlier at the function, Senior GVH Mgalure thanked Karonga Diocese for the initiative in his area also hit by effects of climate change such as flush floods in Songwe River, dry spells and increasing temperatures.
On his part, District commissioner for Chitipa District urged communities to keep on planting trees and taking care of them to improve the national tree survival rate, which is low.
The tree planting launch was graced by participants from Chitipa District council, Karonga Diocese technical staff, the media, non-governmental organizations working in Chitipa learners and community members.
As one way of complementing government's afforestation efforts, Karonga Diocese through "Karonga and Chitipa Integrated Rural Development Project" is working with villages and schools in creating tree nurseries, and planting trees as well as conserving already existing through the use of energy efficient Changu-changu stoves.
Through the project, the Development Desk is planting 139,000 in Karonga and Chitipa districts over a period of three years (2017-2010). The project is being implemented with financial support from Misereor Germany.