By Lino Nyirenda
The Board of Governors of St Mauritius Secondary School, meeting on 4th September, 2023, has confirmed that the School is set to receive the second cohort of Form I.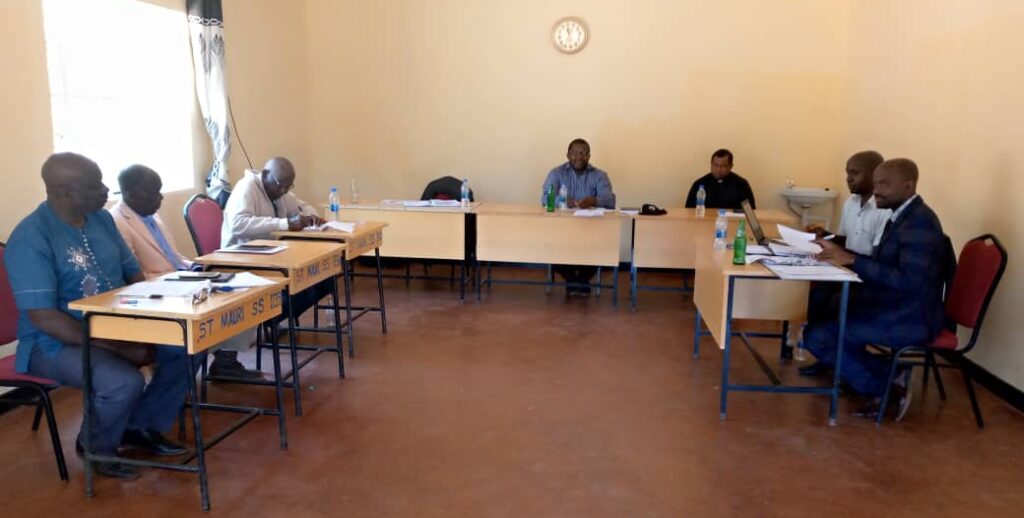 The school opened its doors to education on 10th October, 2022 with 100 Form I students. Selection to the school is done by both government (65%) and the Diocese of Karonga (35%). This means this year the school will have an enrollment of 200 students. The school which is under the proprietorship of the Diocese of Karonga is a Government Assisted school.
Speaking after touring the school, the Board Chairperson, Mr. Kaunda Gondwe said he has been satisfied with the readiness of the second hostel which has already been furnished with beds and mattresses and a second classroom block furnished with desks. Both the hostel and Classroom have a capacity of 100 students.
With financial support from the Diocese, the School's Headteacher, Mr. Madalitso Mbalazada, reported that the school had already procured boarding requirements and teaching and learning resources. With great satisfaction he said that the school was set to commence the academic year on Monday, 11th September, 2023.
The office of the Education Division Manager (North) committed to send additional teachers to beef up the level of qualified staff, which is currently at 6. Departments of Sciences and Humanities are the most understaffed.
The Board mandated the School Management to include additional qualified assistant teachers on the school's budget and also identify rentable accommodation for the new staff to be deployed by the Education Office.
The school continues to enjoy support from the Diocese, Ministry of Education and the surrounding community. "Certa bonum certamen". We will continue to "fight a good fight".
Pictorial Focus