By Trifornia Mtawali
Bishop Martin Anwell Mtumbuka of Karonga Diocese has challenged the newly recruited staff members and all workers of the diocese to keep away from fraud and corruption because these malpractices injure the less privileged they are meant to serve.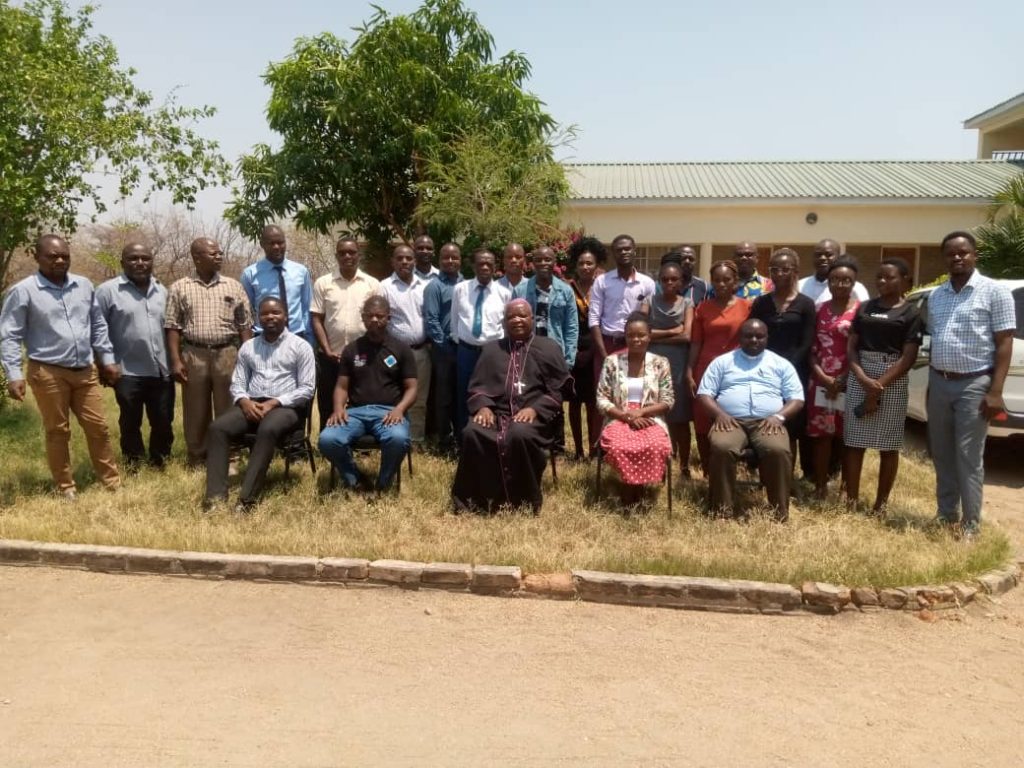 Bishop Mtumbuka stressed on this during an orientation meeting on Friday with the new employees in a five year Community Transformation Project being implemented in the diocese.
Bishop Mtumbuka said corruption is one of the factors contributing to worsening poverty in various societies and it is not only against the laws of the country but also the laws of the Catholic Church hence anyone taking part in such vices has to be punished accordingly.
On another note, Bishop Mtumbuka also expressed gratitude seeing increasing numbers of females showing interest to work with the diocese, which proves that the diocese is an equal opportunity employer. He further added that a lot is to be done in making sure that these female employees get senior and decision making positions as this will strengthen women empowerment as well as gender equality policies.
Speaking after the meeting, the Pastoral Secretary, who also works as Bishop's Secretary, for Karonga Diocese Father Robert Songa encouraged the youths to be responsible and lead by example in societies they will be working in and refrain from excessive drinking of alcohol to preserve morals in the country.
Father Songa made these remarks following the recruitment of several qualified youths in various positions in the diocese. Community Transformation Project will be implemented at Jalawe in Rumphi District, Kopakopa in Chitipa District, and Chankholombe in Karonga District focusing on issues to do with Agriculture, Health, Education, and Pastoral among others.