By Maureen Soko
The Diocese of Karonga has appealed to Kolping Family members to collaborate as they are all working towards spiritual and economic elevation.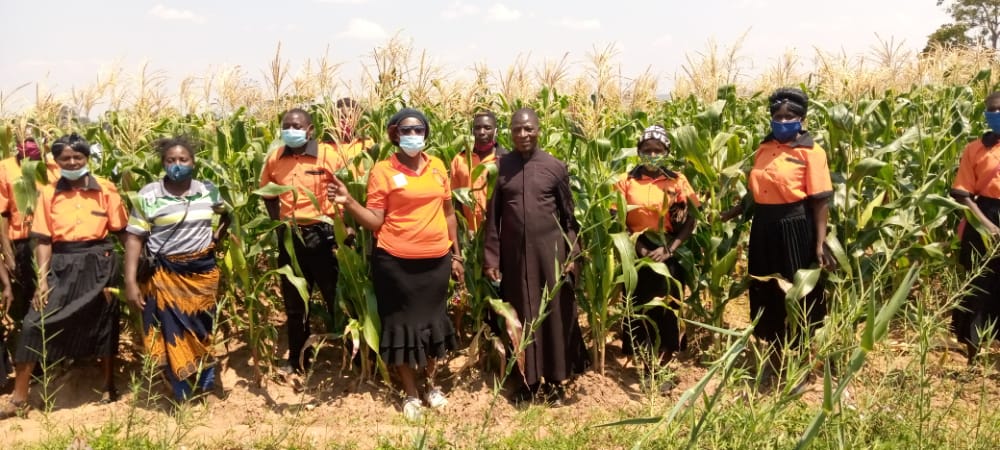 Father Lorent Dziko, The Chaplain of Lay Movements and a Parish Priest for St John Paul II in the Diocese made the remarks after a three days supervision exercise in four parishes.
In his speech, he urged members to work together and learn from each other so that they can grow together spiritually and participate in agricultural activities to ensure food security in every household.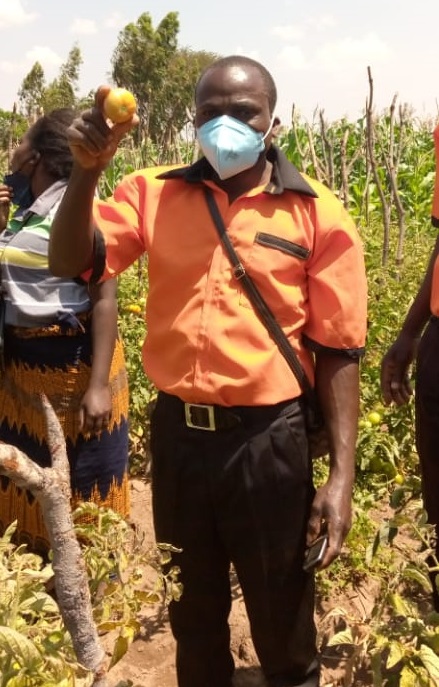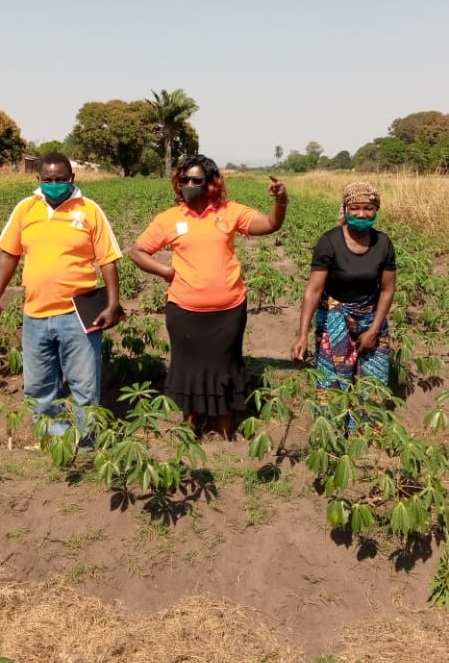 Father Dziko also appreciated the way families are able to work together to change their lives through the programme. He, however, asked the members to exercise patience as there has been a delay in distribution of some livestock due to COVID-19 pandemic.
Speaking with one of the members of Ibanda Kolping Family under St. John Paul II in Chitipa, Robert Kabaghe said Kolping program has helped them in so many ways like, the use of organic manure which is cheaper that chemical fertilizer and they are able to make money from the products made from farm produce and saving of money in their groups.
"Before joining Kolping we couldn't yield more because fertilizer is very expensive for some of us to afford. But now through trainings that we undergo in Kolping we are able to make manure which we use in our gardens," Kabaghe said.
Kabaghe also further expressed how much success he has gained in the Kolping Family.
"Through farming I was able to build my own house and now am looking forward to build another one for rent," he added.
Concurring with Kabaghe, Lucia Gondwe, of Chimwemwe Kolping Family at Thabiro under St Apollonia Parish in Karonga, said this program has improved her life and she is able to find all necessities on her own.
"Now I am food secure. I am able to support and provide for my family. I am also able to honour my contributions to the Church like tithes, annual harvest and other Church offerings without struggles as it was before," she said.
However, all Kolping Families in all the four parishes visited cited water as the main challenge to their irrigation farming drive. During the visits also included other taskforce members like Father Mathews Simwera and Prosperina Shaba who together toured 7 Kolping Families in Chitipa and Karonga.