By Moses Raymond Kamanga
The Diocese of Karonga strives to turn all stones available in a quest to develop a financial muscle that would eventually hold its body mass upright with reduced external aid.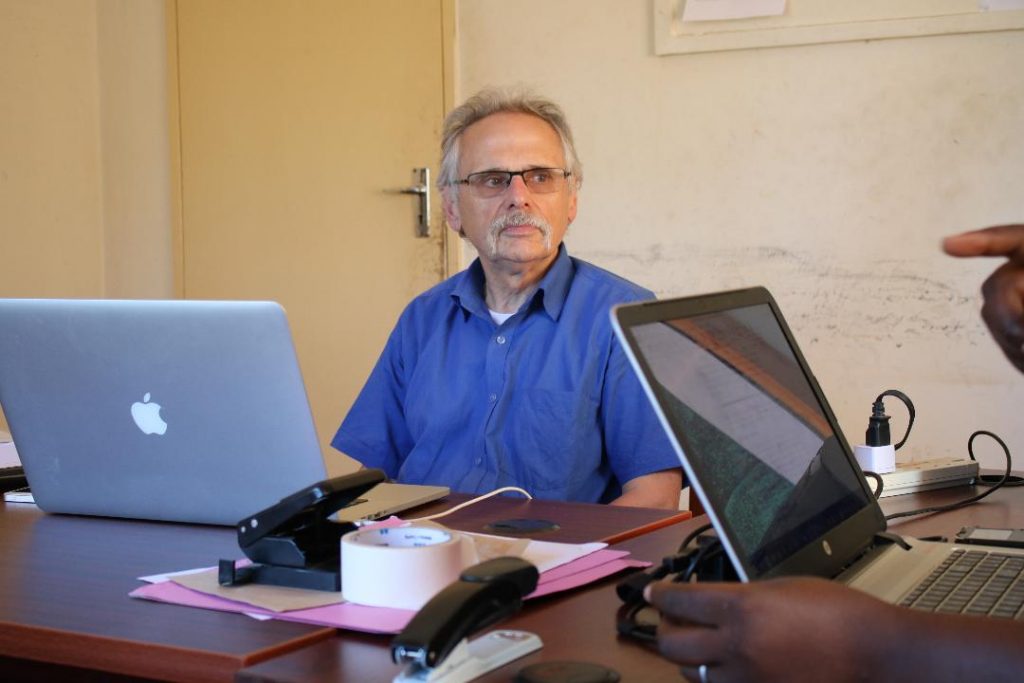 Believing in the adage that two heads are better than one, the Diocese welcomed Mr. Rainer Skrotzki a German Senior expert in financial accounting to help the Finance and Investment Team to develop business and strategic plans for the income generating activities embarked on by the Diocese of Karonga. These plans will aid the Diocese to competently get the best from the investments in Misuku Coffee, Uzumara and Chipunga farms.
Speaking in an exclusive interview, Mr. Skrotski said he is enthusiastic to assist in the best way possible for the Diocese of Karonga to realise its dream profits from the investments.
"I am impressed because the people involved in these projects are knowledgeable, hard working and very eager to reach the targets as guided by the Bishop. However, the work to be done is tremendously big; particularly in Uzumara Plantation which we had difficulties to come close to," Said Mr Skrotski.
Answering the question whether the plantations are worthy investing in or otherwise, Mr Skrotski indicated that the investments are very viable and recommended macadamia nuts for Chipunga Farm and Coffee for Misuku Plantation.
"There is a very big profit venture for macademia and coffee here in Malawi especially if there is a talking relationship with farms like Tropha that are already in the business here in Malawi," said the confident looking Skrotski.
Commenting on the visit of Mr Skrotski to the Diocese of Karonga, on behalf of the Diocesan Investment team, the Caritas Secretary, Mr. Mwawi Shaba expressed the eagerness to learn from Mr. Skrotski for the advancement of the investments in the Diocese.
The Diocese of Karonga, youngest of all the Dioceses in Malawi turns any "turnable" stone in a strife towards self-sustainability.