Phillip H Chisi CMA
Father Joachim Mwale of St Mary's Parish has urged young people to set right career and vocational goals and strive to achieve them if they are too lead a happy life in adulthood.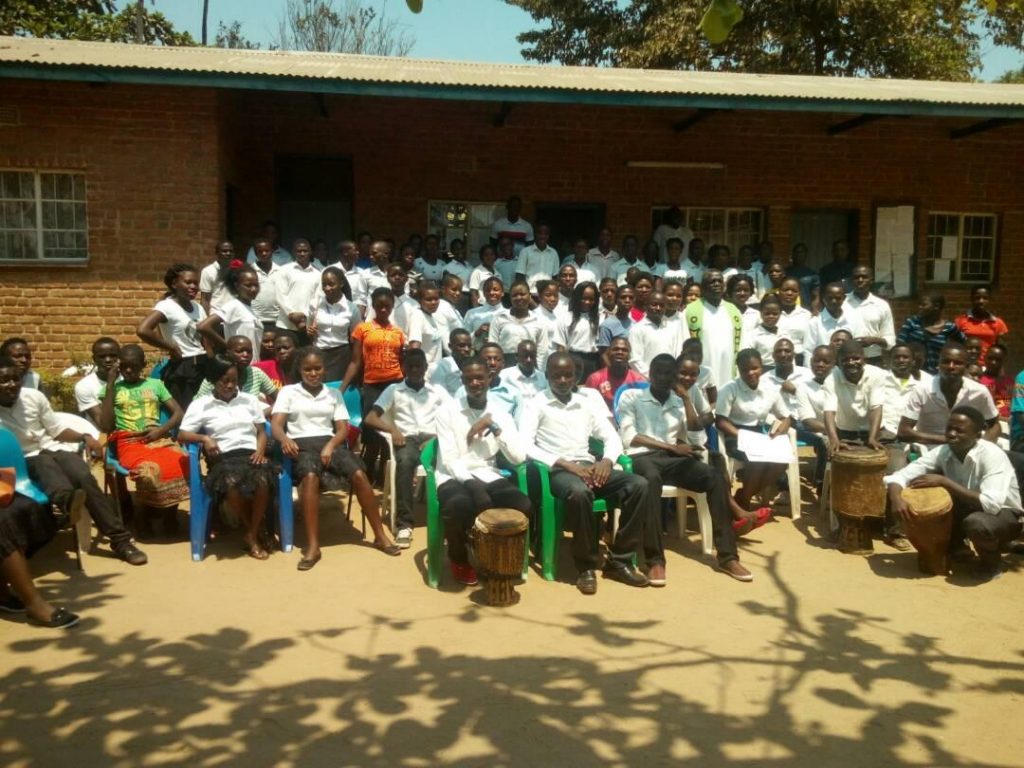 Father Joachim Mwale, who is also Vocations Director for the Diocese of Karonga, said this at St Mary's Parish during a youth rally organized by the parish from 3rd to 6th September, 2018. Father Mwale, said settling in a wrong profession or vocation makes people live a life of regret for failing to lead a life they intended to live.
He urged the youth to seek vocational guidance if they are to make choices that are in line with their human potentialities. He further said right vocational guidance, from experienced and trained people, helps young people to achieve their goal and vocation.
 "Every individual has to personally discern their vocation before actually making a definite choice. Set goals and objective and use all necessary measures to work hard towards achieving them," Father Mwale added.
This year's youth rally gathered over 90 youth from all the three zones of the parish. The youth rally and its binding activities centred on vocational discernment, reproductive health, career and vocational talks as well as motivational talks.
During the rally, Sister Ruth Ghambi gave a talk on the path to sisterhood under the Sisters of Holy Rosary congregation. Mr. Campion Mkolongo gave a talk on marriage as a vocation. Career talks were given by Grego Lusale from the Pastoral Commission, Grace Msukwa from Tuntufye Radio and Phillip Chisi, Catechetical Methodology Advisor for St Mary's Parish. Father Joseph Sikwese made a presentation on Articles of Catholic Faith while Moses Mwakisalu of CCJP talked about youth participation in the 2019 Tripartite Elections.