By Princess Temwa Kamanga
The Catholic Scout Chaplain of the Diocese of Karonga has called for closer collaboration and greater connection between priests who are serving as parish Scout chaplains and members of the grouping as one way of creating vibrant groups at parish level.
The call was made on Friday by the Diocesan Scout Chaplain, Father Joseph Mkinga, during a day-long orientation session Scout Chaplains from all the parishes in the Diocese of Karonga at Bambo Zutu House in Karonga. The orientation session was held to enlighten chaplains on their role in supporting the activities of the Catholic Scouts at parish level.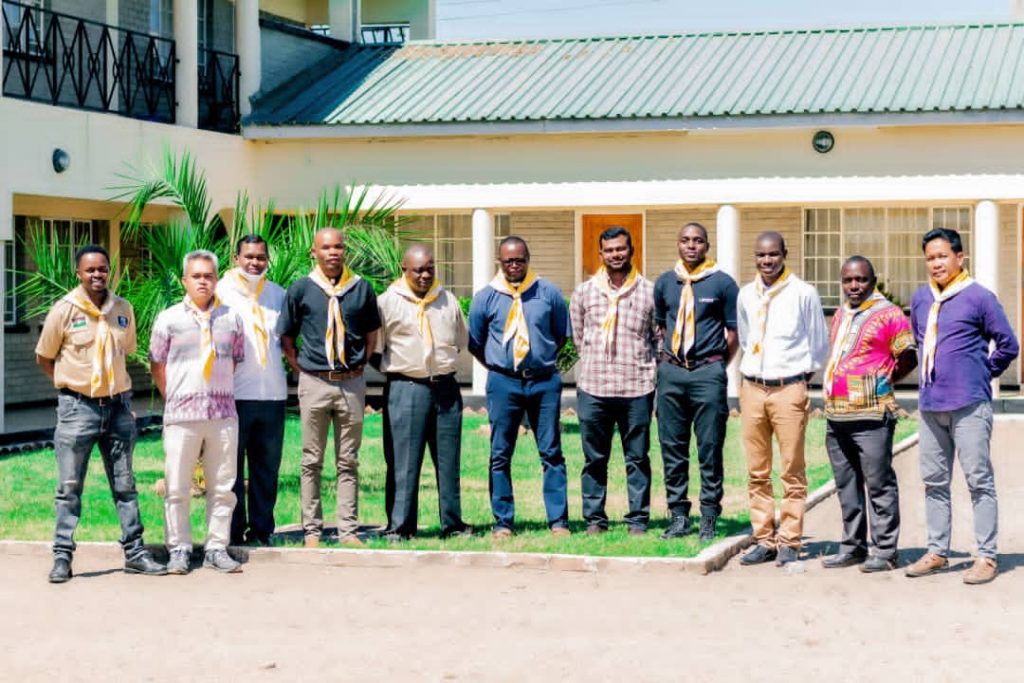 In his remarks, Father Mkinga said the orientation session was organized to bridge the gap, between scouts and their chaplains, which was observed in some parishes. He expressed optimism that the chaplains will now assume their rightful role of providing leadership and guidance to the grouping.
"We expect to see change after these lessons. We expect greater accompaniment of the scouts by their chaplains in all activities. Catholic Scouts are always vigilant and ready to perform any task they are commanded to do by their leadership. We expect greater participation of the scouts in the life of the Church," said Father Mkinga.
Speaking after the orientation session, Catholic Scout Chaplain for St John Paul II Parish, Father Thomas Gondwe, said the lessons have improved his understanding about the scout and will assist him to work better with scouts under his parish.
"Without proper understanding, it was hard for me to work with the scouts under St. John Paul II, now with the coming of these lessons my skills have been sharpened and I will work with scout members at the parish without any problem," Fr. Gondwe explained.
Catholic Scouts was officially inaugurated in the Diocese of Karonga by Bishop Martin Anwel Mtumbuka on 19th October, 2019. At the moment, the scouts are present in all the parishes of the Diocese of Karonga with over 700 registered members.
The Scouts are under the direct command of the Bishop. Among others, they are entrusted with the roles of promoting peaceful coexistence in their communities, facilitating relief distribution, monitoring compliance to Covid-19 measures in all prayer centres and providing ushering services during all functions where the Bishop is the main celebrant.