By Elijah Banda
Malawi is ranked among one of the poorest countries with about 53% of population living below the poverty line. The major source of livelihood is agriculture through direct employment, particularly the farming households, and others employed indirectly through organizations and companies working with farmers as extension agents and marketers.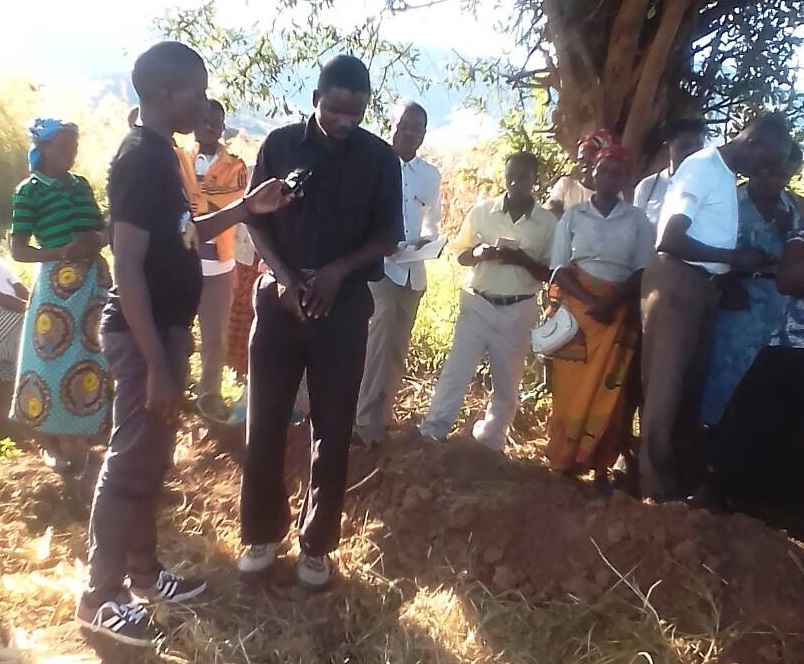 The agricultural sector continues to face huddles despite numerous efforts by Government through the farm income subsidy program, which offers farm inputs to selected farmers at a reduced price. High poverty levels and high prices of farm inputs coupled by soil degradation subject farmers to little harvest every year and reduced economic activities through agriculture by both the farming households and the country at large. The under producing agricultural sector has contributed to a myriad of problems nutritionally, economically and socially among the people in the country. It is imperative therefore for more concerted efforts in order to curb the problem of food under production as a result of high prices of farm inputs.
Karonga Diocese, through the Chitipa and Karonga Integrated Rural Development Project (IRDP), is engaging farmers in cheap methods of producing manure which contain almost similar nutrients as provided by artificial fertilizers. The project is promoting use of Chinadango fertilizer produced from biomass material and sizable amount of fertilizers, compost manure produced from agriculture biomass materials and liquid manure produced animal waste. The project, apart from these manures, is also promoting farmers to plant nutrient fixing crops such as leguminous plants and tree species such as drycidia, tephrosia and farhebia albida
Visiting the farmers in Chisenga on 26th May 2018, Chitipa Land Resource Officer Mr L.Lwinga appreciated the efforts by CADECOM by encouraging farmers to start producing manure in time in order to ensure they plant on time and reduce the cost of production for the staple maize crop.
"Farmers need to know that manure works just as artificial fertilizer. And they are even better as they work for a minimum of three years unlike artificial fertilizers which only work for the application year," he said.
Speaking during the visit, farmers expressed satisfaction with how maize applied with manure has performed in demonstration plots set by CADECOM. They have promised to make more manure this season in order to reduce the cost of maize production, whose selling price is not determined by the cost of production.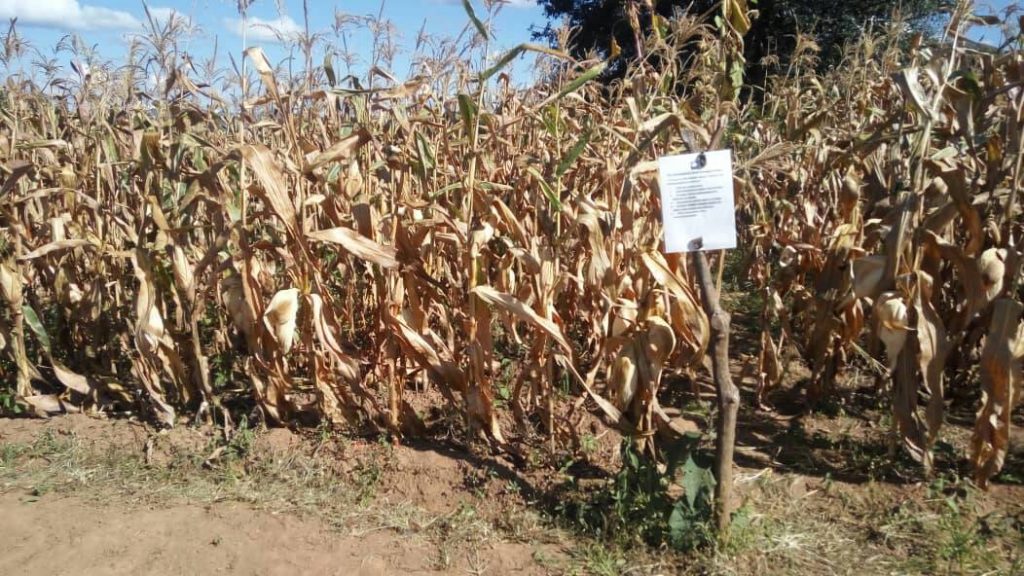 "We have started earlier this season because last year we started late and only managed to source manure for the demo fields. This season we will make more manure for our fields at home and the demo plot, "said Mary Munthali a farmer from Chisenga. She has already made 4 heaps of pit compost manure for winter cropping where she has planted maize and sweet beans.
Speaking to the farmers, CADECOM Project Officer, Mr Elijah Banda encouraged farmers to start earlier in making preparations for the 2018-19 farming season so that they plant their crops with the first rains
"Farmers should take farming as employment and should not necessarily go on holiday once they harvest their crops. It's time to start land preparation, such as preparing pits for pit planting, preparing manure, winter farming and other activities to ensure they get maximum benefits from agriculture," he said.
Chisenga, in Chitipa, is one of the project sites for Karonga and Chitipa Integrated Rural Development Project. Other sites in Chitipa are Mwankumbwa and Misuku with Kyungu in Karonga District. The project is benefiting 2400 farming households. Karonga and Chitipa Rural integrated project is a three year project (2017-2020) funded by MISERIOR to the tune of MK 285 million.