By Thomas Chauzuka Nyondo
Bishop Martin Anwel Mtumbuka of the Diocese of Karonga has encouraged Catholics to seek God's guidance in their choice of vocations.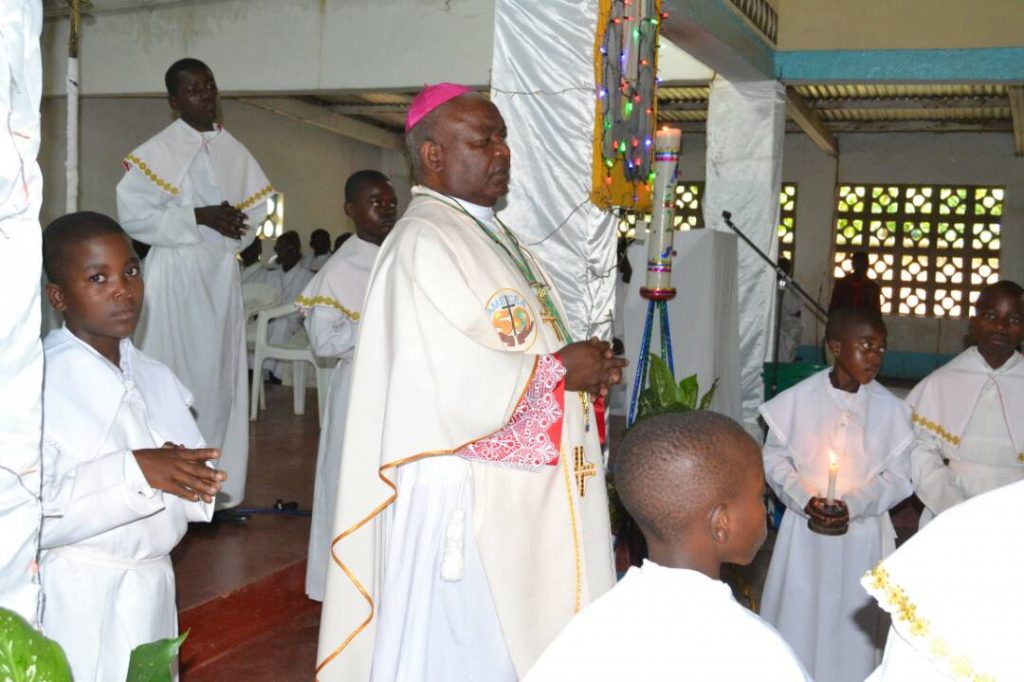 Bishop Mtumbuka made these remarks on Vocations Sunday when he presided over the closing of the annual workshop of Catechists at St Mary's Parish in Karonga.
In his homily, Bishop Mtumbuka, whose reflection centred on Christ the Good Shepherd, made a number of indications regarding vocations. He emphasized that being a Catechist in the Church is a special vocation.
The Bishop urged all Christians to pray for God's guidance to have a better choice of vocation which will in turn help them and others to inherit eternal life. He further said that all vocations harmonize us all as we journey towards God.
Turning to families, the Bishop said all vocations emerge from families and as such it is important for families to be exemplary in all spheres so that the youth under the guidance of God can ably choose a better vocation.
Finally, the Bishop urged all faithful to actively participate in assisting the seminarians and also to uphold the catechists so that Christ's evangelization mission is sustained.
During the same function, the Bishop announced that the Diocese of Karonga will receive a gift of three Deacons in May and one Priest in July this year.