By Tawonga Chisale – TFM
About 150 dry spell survivors from Karonga South particularly of Lemero area have received relief maize donation from the Catholic Diocese of Karonga.
According to the Bishop's and Pastoral Secretary of the Diocese, Father Robert Songa, the Diocese thought it wise to distribute a 50 kilogram of maize to each dry spell survivor because they see people suffering from hunger due to low crop yield which resulted from the dry spell that hit the district.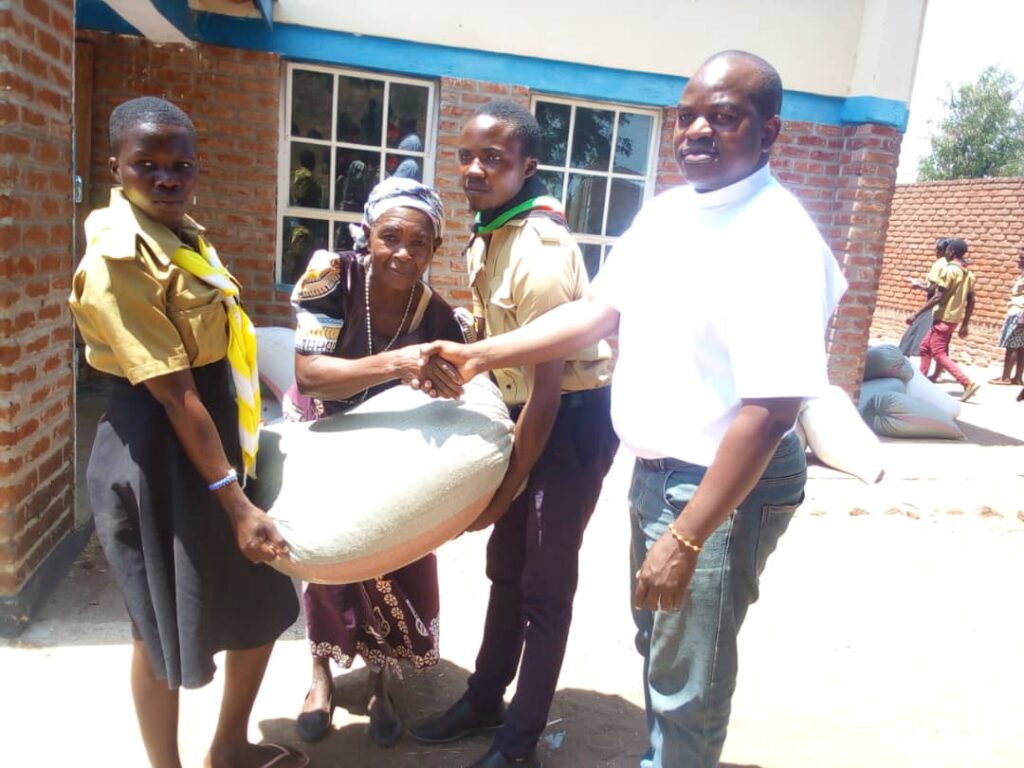 "The severe dry spell that hit the district gave us an indication that there will be hunger in the district. So as sought for financial support from people of the good will from Germany. They Church in Need responded immediately with a MK 24 million donation which we have used to buy maize which we are distributing in the Karonga and parts of Rumphi, particularly those people affected by the dry spell," Father Songa said.
Father Songa added that the distribution of maize will be done in phases and each person will receive 50 kg bag of maize.
Father Songa has however urged people of good will to come in the district with any kind of support so that dry spell survivors should not perish due to starvation.
Commenting on the development, one of the beneficiaries Esther Kasimba commended the Diocese for the donation which she termed as timely as her family was already struggling to get food due the prolonged dry spell which hit the district in February this year.
"We are very delighted with the donation that the Diocese of Karonga is offering to us and it is my plea that everyone who has received the donation should not to sell it," Kasimba said.