By Ellah Chirwa
Karonga District Council has commended the Development Desk (also known as CADECOM) of the Diocese of Karonga for training communities, living in disaster prone areas of Traditional Authorities Mwkaboko, Mwirangombe and Wasambo, in disaster preparedness.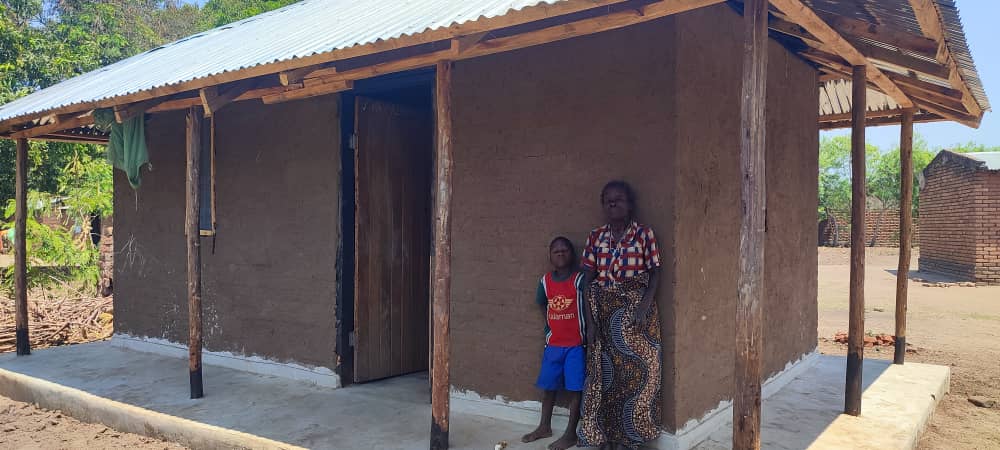 This commendation was made by Senior Fire Officer in the Department of Disaster – Search and Rescue Cluster, Nicholas Chirwa, during a joint field monitoring tour in areas that are prone to strong winds and floods organised by the Development Desk in collaboration with Karonga District Council.
In an interview the council's representative, Nicholas Chirwa, said as a council, they are impressed with the way people have responded to the project's interventions saying they are sure that many people will be protected from possible disasters in the coming rainy season. He further said the project has assisted residents to understand that disasters can be prevented.
"The project had a number of interventions such as training in borehole rehabilitation, demonstration of strong winds and flood resistant houses, tree planting, and planting river gauge and rain gauge which have adopted by the community," Chirwa said.
Chirwa further urged the Development Desk to continue with the project saying this will help the district to significantly reduce disaster records.
In his remarks Matthias Bulukutu, who is the coordinator of the project, said he was satisfied with the positive response from the communities.
"At least three vulnerable people were selected as beneficiaries for the demonstration houses designed to resist wind and water pressure, 8 thousand tree seedlings were distributed in the three impact areas, and three boreholes were also rehabilitated," Bulukutu said.
Bulukutu further urged the community members to continue participating in the project to ensure sustainability of the interventions.
One of the beneficiaries selected for the demonstrations of houses, Estida Msonda, 65 years old, has appreciated the Development Desk for the kind gesture saying the house she was living in with her daughters and grandchildren was not decent enough.
"To live in an iron sheet thatched house is a testimony I have to give because I was living in a leaking house and it was also infested with mosquitoes. This made our household susceptible to malaria which made us visit the hospital frequently. I will take good care of this house," Msonda said.
The Development Desk has been implementing the Karonga Participatory Community Action for Preparedness (KPCAP) with the aim of preparing communities living in areas that are prone to natural disasters, such as strong winds and floods.