Ambassador Impressed with the Impact of Women Empowerment Program
By Memory Moyo
Women Empowerment Programme beneficiaries from T/A Wasambo in Karonga District have requested the Government of Norway through Ambassador Stainer Hagil to continue funding the program since it has increased participation of women in decision making.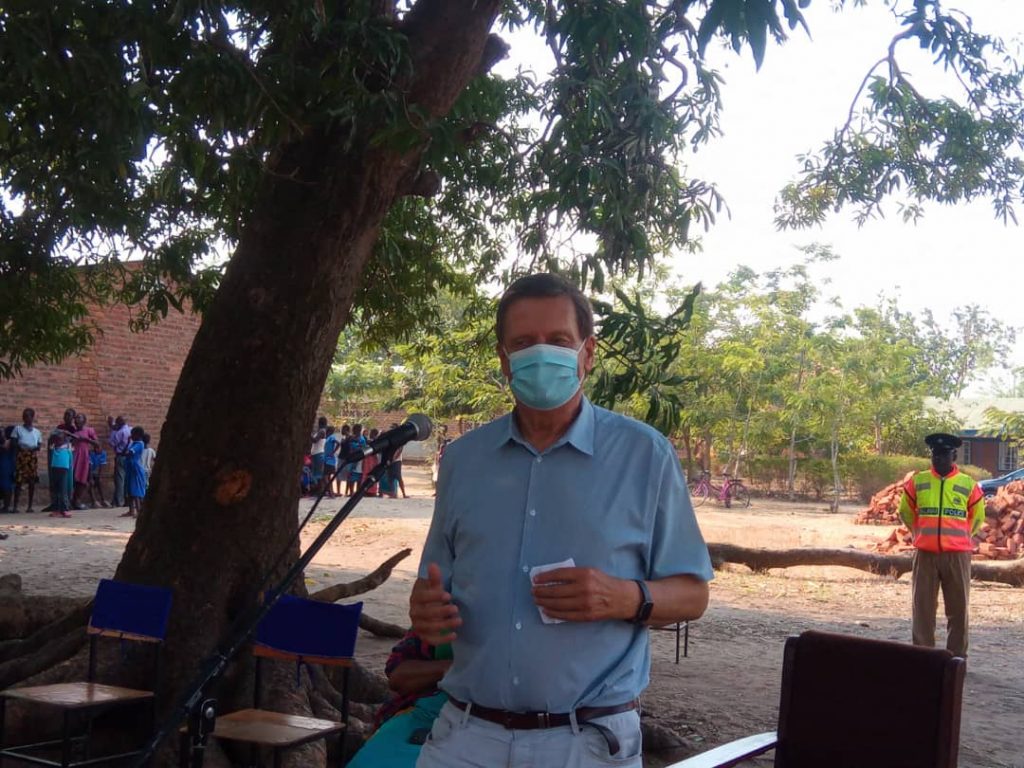 This has been said today during a field visit by the Ambassador of Norway at Hangalawe Primary School in the area of T/A Wasambo where he was appreciating what has been done by The Catholic Commission for Justice and Peace (CCJP) of the Diocese of Karonga in collaboration with United Nations Women and Karonga District Council.
Speaking during the function, one the beneficiaries, Ward Councillor for Nyungwe Ward Ethel Mwanza, said she managed to attain this position through the teachings from this programme.
"Through the Women Empowerment Program, I am able to stand before men to contribute development ideas for my ward. It is my wish that this program should continue as it may increase participation of women in the 2025 Tripartite Elections Mwanza," Mwanza said.
Responding to Mwanza's plea, the Norwegian Ambassador Stainer Hagil said they are engaging UN women on the way forward of this project.
"I am so impressed with the impact the programme has had on the women of Karonga. This is why we have to discuss with these organization on what can be done to continue helping women from the current 29 % participation of women in politics to around 65%," Hagen explained.
CCJP implemented the programme with financial support from Royal Norwegian Embassy through UN Women. CCJP implemented the programme in partnership with Karonga District Council with the aim of increasing meaningful participation of women in leadership positions, gender responsive planning and budgeting at national and local levels. The programme which started in 2017 and is ending this year covered all the traditional authorities of Karonga.